Nutella for breakfast? Chocolate maker pushing FDA to reclassify spread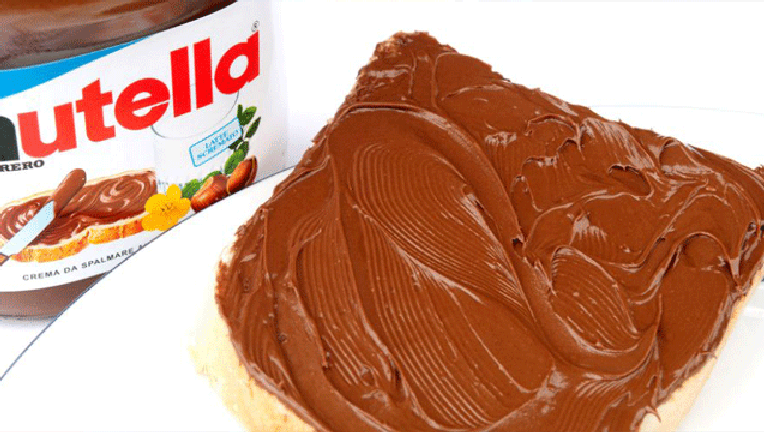 article
Nutella lovers enjoy the creamy spread on toast, pancakes, waffles and more-- but is it really okay to eat all day?
Ferrero, the Italian company behind the chocolate hazelnut spread, are now making a case that their product is suitable as a breakfast food, not just something you should enjoy for dessert.
Ferrero wants the U.S. Food and Drug Administration to reduce Nutella's serving size from two tablespoons to one, according to Bloomberg. The company already filed a petition with the FDA in 2014 asking for the food to be categorized along the lines of other a.m. spreads like jams and honey.
On Tuesday, the agency announced intent to seek more information on flavored nut-butter spreads, their planned use and usual consumption amounts. The amount of Nutella people really eat in one sitting is now under scrutiny.
Since 1993, the FDA has considered the spread to be among "other dessert toppings." But Ferrero says the two-tablespoon serving size on the U.S. label could be confusing and lead people to think they should use that amount on their toast. The FDA sets "reference amounts customarily consumed" (RACC) for 139 categories of food products, which helps determine serving size.
Read more on FOX NEWS.