Norco man recovering after being bit by rattlesnake outside home
RIVERSIDE COUNTY, Calif. (FOX 11) - A man in Norco is recovering after being bitten by a rattlesnake outside his home. 
 His scary encounter with the snake was all caught on security video. 
19-year-old Bryce Russell was walking into the front yard of his home when the snake bit him. Home security video shows the snake hiding behind a chair.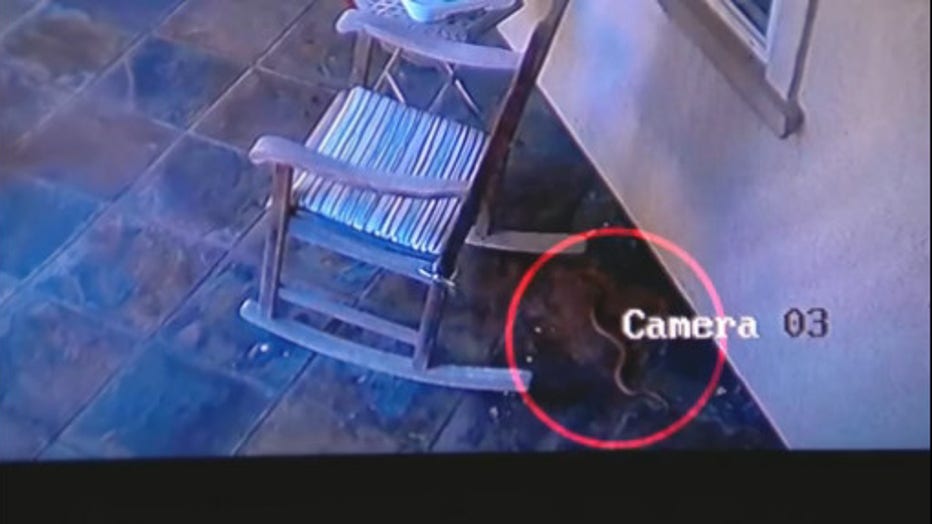 "It actually didn't rattle until it was biting me. And I kind of jumped away from it; then my mom and sisters were out front so I walked out there and said I got bit by a rattlesnake and they were able to call 911 and get that process started," Bryce said. 
Bryce's sister then killed the snake. She told FOX 11 that she plans to make a belt out of it.