New survey reveals Virginia has some of the most confrontational drivers in the US
ARLINGTON, Va. - The DMV is home to plenty of congestion, which can lead to some frustration behind the wheel.
A new survey found that Virginia drivers are more confrontational than most. In fact, the survey conducted by Forbes Advisor found that Virginia has the fourth most confrontational drivers in the country. 
Researchers polled 10,000 licensed drivers and compared all 50 states across nine metrics that they said reflect road rage to get their results.
"I'm one of them honestly," laughed Kiara Sequeria, a Virginia driver who wasn't surprised by the Commonwealth's ranking.
Still, others like Dembee Sandgaa disagreed.
"Virginia has great drivers," he said.
Neighboring Maryland came in 19th on the list, which some found hard to believe.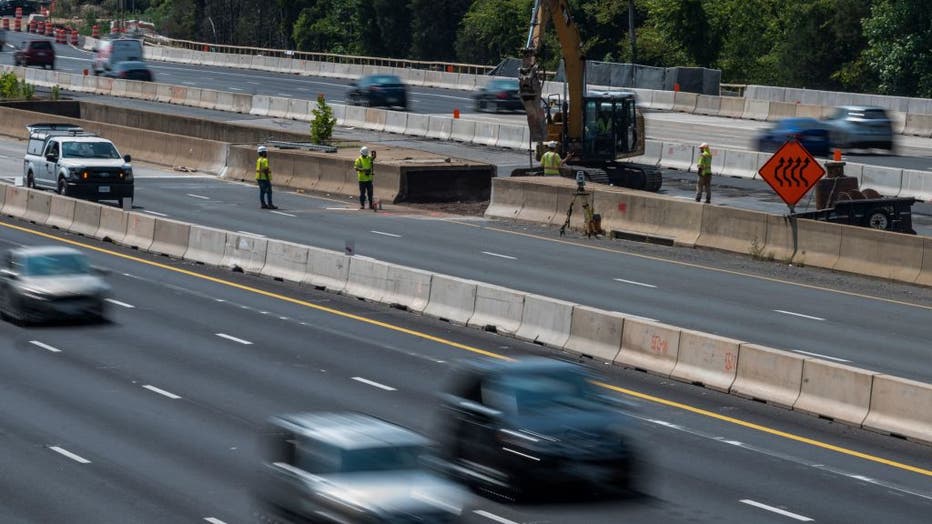 Cars drive past construction workers along Interstate Highway 66 in Manassas, Virginia, on August 10, 2021. The US Senate approved US President Joe Biden's $1.2 trillion infrastructure investment plan. The package described by the White House as "his
"Maryland drivers are way more aggressive than Virginia drivers," said Sandgaa.
D.C. wasn't ranked in the Forbes survey. 
Among states in the general region, West Virginia actually ranked highest on the list, finishing in third.