Miranda Lambert lashes out at fans during Las Vegas concert, causing people to walk out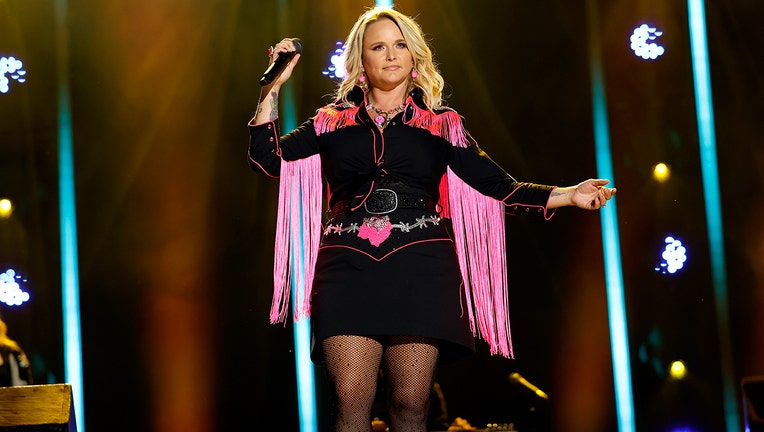 article
LAS VEGAS - Miranda Lambert put a group of fans on blast during her concert Saturday night, eliciting a mixed reaction from the rest of her Vegas audience. 
Only a few bars into her hit track "Tin Man," Lambert told the audience, "I'm gonna stop right here for a second.… These girls are worried about their selfie and not listening to the song. It's p---ing me off a little bit," she said motioning to an area in the crowd.
"I don't like it, at all," she said to many cheers. "We're here to hear some country music tonight, I'm singing some country damn music."
"Sit down," she told the group, motioning for them to take a seat. "Shall we start again?" she then asked the crowd, before beginning the song.
JASON ALDEAN SUFFERS FROM HEAT STROKE IN HARTFORD, RUNS OFF STAGE MID-PERFORMANCE
While she continued to sing, Lambert received mixed reactions from the crowd. Some began to holler, cheer and whistle for the 39-year-old, while others left the arena in protest.
In a fan-recorded video, a person can be heard saying to those around her, "Let's go. C'mon. You don't do that to fans." 
Most users were not as forgiving, offering criticism of the "The House That Built Me" singer.
"Yeah I would've left, f--- that," one person wrote. "They paid to be there. If you don't want pictures then don't allow phones. That's ridiculous."
"I've seen tons of people record their reactions to hearing their favorite song live… i feel like they were just excited, that's so uncalled for," another person suggested.
"And that's when I'd have walked out," another comment read.
RELATED: Dolly Parton has no retirement plans, wants to 'drop dead in the middle of a song onstage'
One of the women that was reprimanded by Lambert is now speaking out on the situation, saying she's been left "appalled."
"It was 30 seconds at most," Adela Calin, 43, told NBC News. "We took the picture quickly and were going to sit back down."
"It felt like I was back at school with the teacher scolding me for doing something wrong and telling me to sit down back in my place ... I feel like she was determined to make us look like we were young, immature and vain. But we were just grown women in our 30s to 60s trying to take a picture."
Calin said she believes Lambert's reaction could have been fueled by the recent dangerous trend of musicians, including Taylor Swift, Harry Styles, Kelsea Ballerini, Pink and Bebe Rexha having objects thrown at them while performing on stage.
A representative for Lambert did not immediately return Fox News Digital's request for comment on Calin's statement, having previously shared they had no comment.
Lambert's next performance of her Velvet Rodeo residency will be on Wednesday.