Man allegedly armed with ghost gun shot and killed by LAPD officers
LOS ANGELES - A man who officials said was armed with a ghost gun was shot and killed by Los Angeles Police Department officers in South LA overnight. 
Just before 1 a.m. Wednesday, LAPD officers initiated a traffic stop near the intersection of Florence and Western avenues in South LA's Manchester Square neighborhood.
The driver pulled into the parking lot of a strip mall and while officers were talking to the driver, they say a suspect came around a corner and opened fire in their direction. Officers immediately shot back, killing the suspect.
Investigators later determined the suspect was using a ghost gun.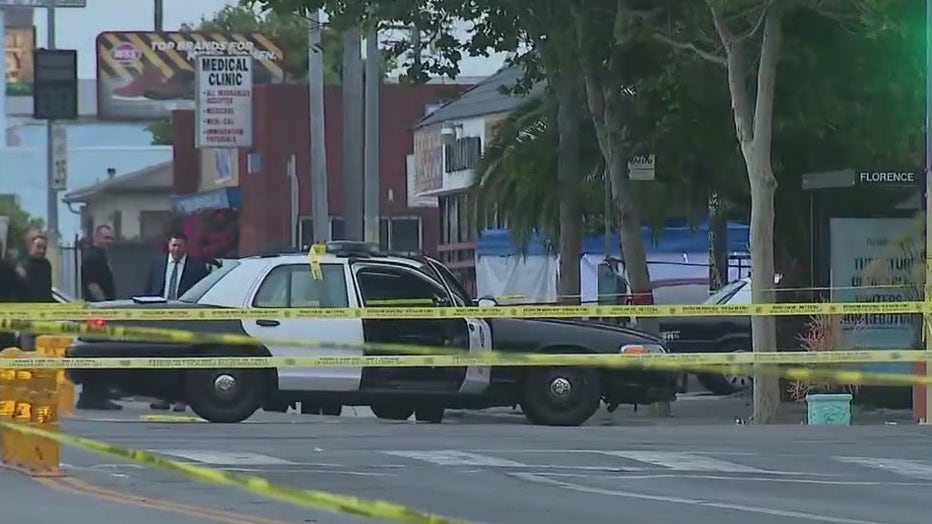 What remains unknown is who or what the suspect was shooting at. During the traffic stop, multiple people ran out of a nearby business, which appears to be an illegal cannabis dispensary that was open at the time. 
Five people were taken into custody at the dispensary and were questioned by police. 
LAPD investigators believe the suspect may not have known the officers were there when he started shooting and his target may have been the dispensary
No officers were hurt in the incident.
The investigation remains active and the area of Florence and Western remains closed.