Man arrested for attempting to rape mother in front of her 3-year-old in San Bernardino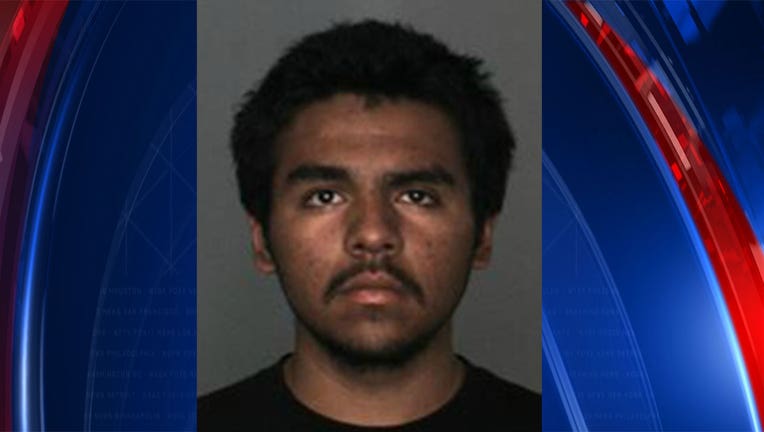 article
SAN BERNARDINO, Calif. (FOX 11) - A man was in custody on Wednesday morning after he allegedly tried to rape a woman in front of her 3-year-old daughter in San Bernadino.
The San Bernadino Police Department said that around 8 a.m. Tuesday, Gabriel Emmanuel broke into a home, located in the 6300 block of N. Olive Street, through a window in the bathroom.
The victim, a woman in her early 30s, saw him and attempted to prevent him from gaining entry into the home. Police said that Emmanuel claimed he was being followed by another male.
The mother tried to use her phone to call for help, that's when police said Emmanuel knocked the phone out of her hand. Police said that the victim tried to leave the home when she was stopped by Emmanuel.
The woman's toddler saw Emmanuel and began to cry, authorities said. He allegedly told the victim that if she didn't want her child hurt, she had to do what he said.
Authorities said that Emmanuel forced the victim into her bedroom, locking himself inside the room with her.
"He then removed his clothing and attempted to sexually assault the victim," police said in a press release.
The woman was able to find Emmanuel off, break a bedroom window with her hand, and yell for help, police said.
After Emmanuel ran away from the home, the victim took her daughter and ran to a neighbor's house for help.
Officers were able to locate Emmanuel a short time later with assistance from the San Bernardino County Sheriff's aviation unit.
Emmanuel was booked into the San Bernardino County Jail and charged with assault with the intent to commit rape, kidnapping with the intent to commit rape, burglary and false imprisonment.