Los Angeles Chargers postpone practice in response to Jacob Blake shooting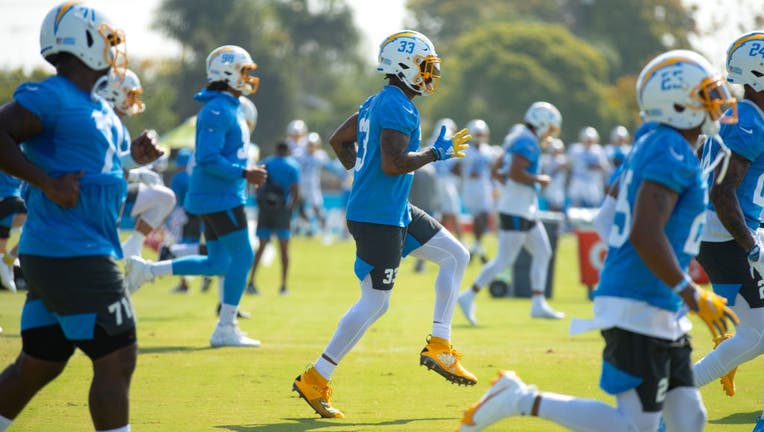 article
LOS ANGELES - The Los Angeles Chargers joined a growing list of NFL teams that opted not to hit the gridiron for practice Thursday in solidarity in the fight against racial injustice following the shooting of Jacob Blake.
Anthony Lynn, the Chargers' head coach, is one of three Black head coaches in the entire NFL. The other two are Pittsburgh's Mike Tomlin and Miami's Brian Flores. 
The team posted a video to Twitter that read: "I'm not sad. I don't want your pity. I want change."
Even in the midst of a global pandemic and in wake of a social justice movement, Lynn remains optimistic. 
"We can't give up hope…we have to keep fighting for what's right…it's a long process that will come with peaks and valleys, but we cannot give up hope," Lynn said. 
Other NFL teams that canceled practice Thursday include the Green Bay Packers, Denver Broncos, Arizona Cardinals and Tennessee Titans. 
RELATED: Green Bay Packers, NFL teams cancel practice in response to Jacob Blake shooting
The LA Rams held practice as scheduled. 
On the team's Twitter account, they shared a video of wide receiver Robert Wood encouraging fans to vote.
The Los Angeles Lakers and Clippers boycotted their playoff games in support of the Blake family. The NBA season is expected to resume at some point, it was reported. 
The WNBA also postponed their regular season games. 
RELATED: Report: NBA players agree to resume playoffs after protest against racial injustice
In addition, the Dodgers postponed their rivalry game against the San Francisco Giants on Wednesday night.
RELATED: Dodgers, Giants game postponed in wake of police shooting of Jacob Blake