LAPD investigating murder-suicide in North Hollywood; 2-year-old found
NORTH HOLLYWOOD, Calif. - Los Angeles police are investigating what they believe to be a murder-suicide at a North Hollywood home Monday evening.
A 2-year-old child was found unharmed during a home search located in the 11200 block of Covello Street. The child has been taken to the police station and is doing fine, according to authorities.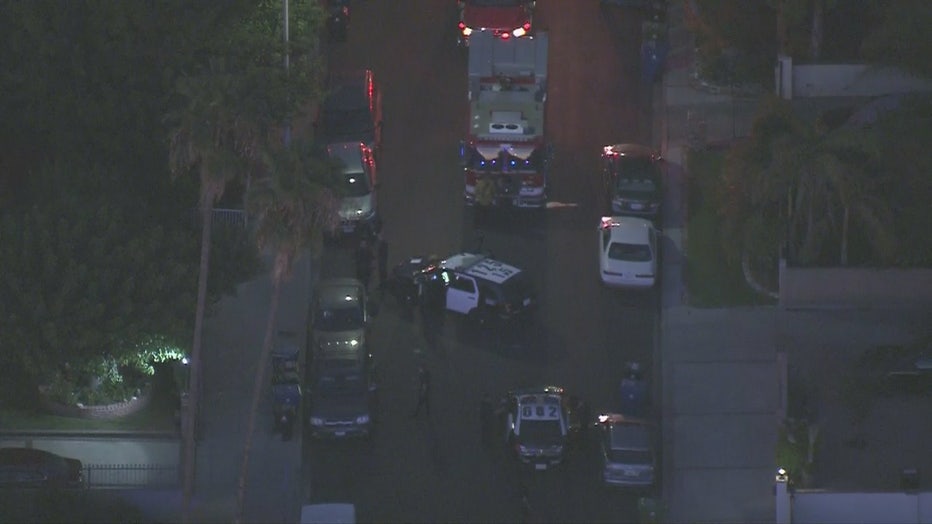 LAPD says the incident was reported at about 7:05 p.m.
Officers located the bodies of two individuals, a man and woman, with a gun next to them, according to LAPD. The public was asked to avoid the area.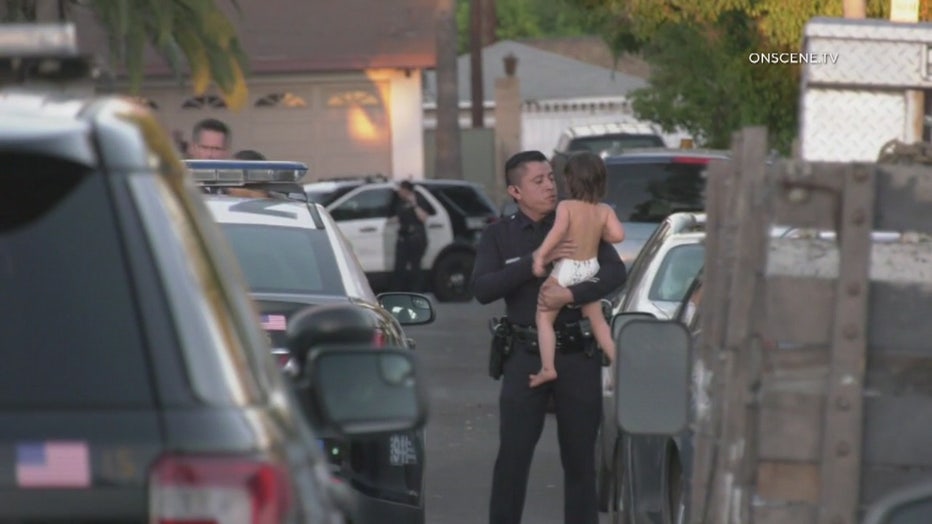 Police did not immediately release further information.