Japan rocked by Pokémon card crime spree as thieves go to extravagant lengths to steal from shops: report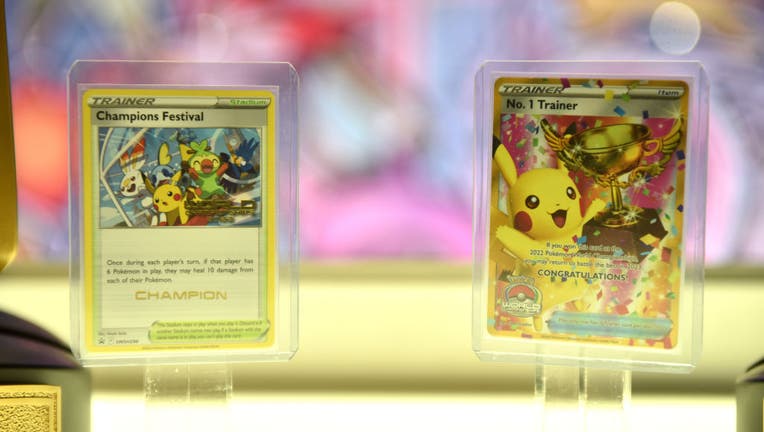 article
A Pokémon card crime spree has reportedly been sweeping Japan, with shop owners reporting tens of thousands of dollars in losses.
A new report from The Wall Street Journal details the extravagant lengths thieves have gone to steal these highly sought-after cards – some of which fetch for six figures. 
Last August, thieves stole around 540 cards worth about $200,000 from a shop in Tokyo. And last month, thieves targeted a shop in Kyushu, stealing some 600 cards worth around $47,000, according to The Journal. 
In another incident that defies belief, a man tied a rope to the top of a building and rappelled down the sixth floor where he smashed the window and stole a collection of Pokémon cards. 
CAR THEFTS IN US TOP 1 MILLION FOR FIRST TIME SINCE 2008
The suspect, who was eventually nabbed by police, said he used the skills he learned in his high school rock-climbing class. 
Shop owners have taken to investing in more security, buying safes, or making copies of their collection for display, though such measures have cut into sales. 
"Do you want to look at fake paintings on display when you visit a museum," Hosaka, a shop owner from the Tokyo suburb of Machida, asked The Journal. 
CLICK HERE TO GET THE FOX BUSINESS APP
FOX Business has contacted The Pokémon Company for comment.  
Read more of this story from FOX Business.