Idaho murders: New video shows Bryan Kohberger during traffic stop in Indiana
MOSCOW, Idaho - Bryan Kohberger, the criminology Ph.D. student suspected of stabbing four University of Idaho students to death in November, was stopped last month in Indiana while on a cross-country road trip with his father to the family's home in Pennsylvania, according to body camera footage obtained by Fox News Digital.
A wide-eyed Kohberger could be seen leaning over in the driver's seat of a white Hyundai Elantra after he was pulled by an Indiana state trooper at approximately 10:50 a.m. on Dec. 15 in Hancock County, Indiana.
"When you were driving by me there you were a little too close to the back of the semi," the state trooper tells Kohberger and his father, who is sitting in the passenger seat.
SUBSCRIBE TO FOX 32 CHICAGO ON YOUTUBE
Kohberger appears to reference being previously stopped by a local sheriff's deputy.
"I'm not going to give you guys another ticket or warning if you just got stopped. Just make sure you're giving yourself plenty of room," the state trooper said.
Authorities in Idaho originally said on Dec. 7 that they were searching for a white 2011-2013 Hyundai Elantra with an unknown license plate that was in the "immediate area of the King Street residence" at the time of the murders.
BRYAN KOHBERGER'S FAMILY BELIEVES POLICE NABBED WRONG MAN IN IDAHO MURDERS: REPORT
The traffic stop in Indiana happened eight days after police started searching for the white Hyundai Elantra.
"At the time of this stop, there was no information available on a suspect for the crime in Idaho, to include identifying information or any specific information related to the license plate state or number of the white Hyundai Elantra which was being reported in the media to have been seen in or around where the crime occurred," Indiana State Police said in a statement.
SUSPECT IN IDAHO MURDERS WAIVES RIGHT TO FIGHT EXTRADITION
Kohberger and his father were on the way back to the family's home in Albrightsville, Pennsylvania, where the 28-year-old was arrested by authorities in the early hours of Friday morning.
His father had flown to Washington to join him on the 2,500-mile trip after the fall semester ended in mid-December.
At a court hearing on Tuesday, Kohberger waived extradition and will be brought back to Moscow, Idaho, to face murder charges for the deaths of University of Idaho students Kaylee Goncalves, Ethan Chapin, Xana Kernodle and Madison Mogen.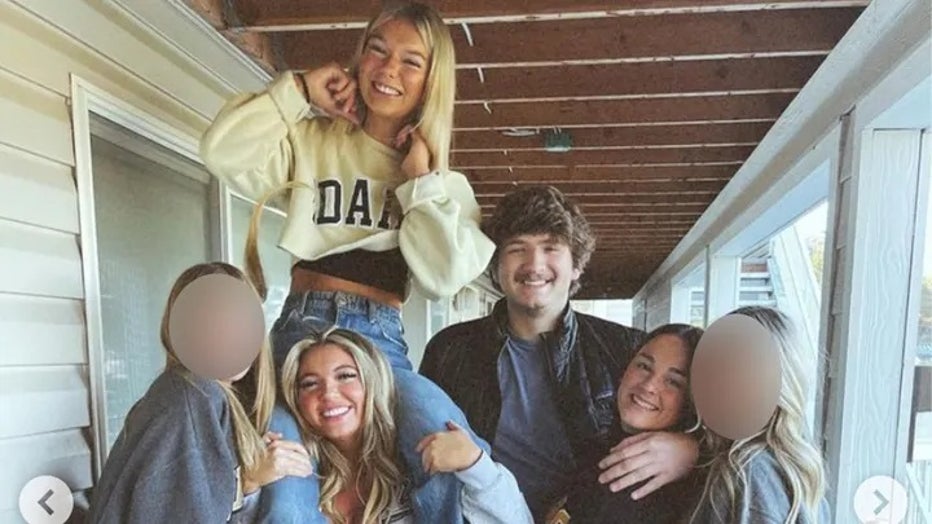 Ethan Chapin, 20, Xana Kernodle, 20, Madison Mogen, 21, and Kaylee Goncalves, 21, along with the women's two other roommates in Kaylee Goncalves' final Instagram post, shared the day before the slayings. (@kayleegoncalves/Instagram)
The probable cause affidavit detailing his alleged crimes will remain sealed until he returns to Idaho and is served with the warrant, Latah County Prosecutor Bill Thompson said Friday.
'LOOK AT THE PATTERN': FORMER FBI SPECIAL AGENT DETAILS HOW OFFICIALS IDENTIFIED SUSPECT IN IDAHO SLAYINGS
Kohberger lives on Washington State University's campus in Pullman, Washington, a 10-minute drive from 1122 King Road in Moscow, Idaho, where the four students were stabbed to death in the early morning hours of Nov. 13.
Investigators used DNA to identify Kohberger as the suspect nearly seven weeks after the murders, officials have said.