Hill Fire breaks out near 60 Freeway in Jurupa Valley prompting evacuations
JURUPA VALLEY, Calif. - A fast-moving wildfire broke out near the 60 Freeway at Pedley Road on Wednesday morning prompting evacuations as the strongest winds of the season and very low humidity created extreme fire weather conditions across Southern California.
All evacuation orders and warnings were lifted as of 6:45 p.m., officials announced. An interactive evacuation map can be found here.
The Hill Fire, as it's being called, erupted just before 10 a.m. near the intersection of Granite Hill Drive and Pyrite Street, in Jurupa Valley.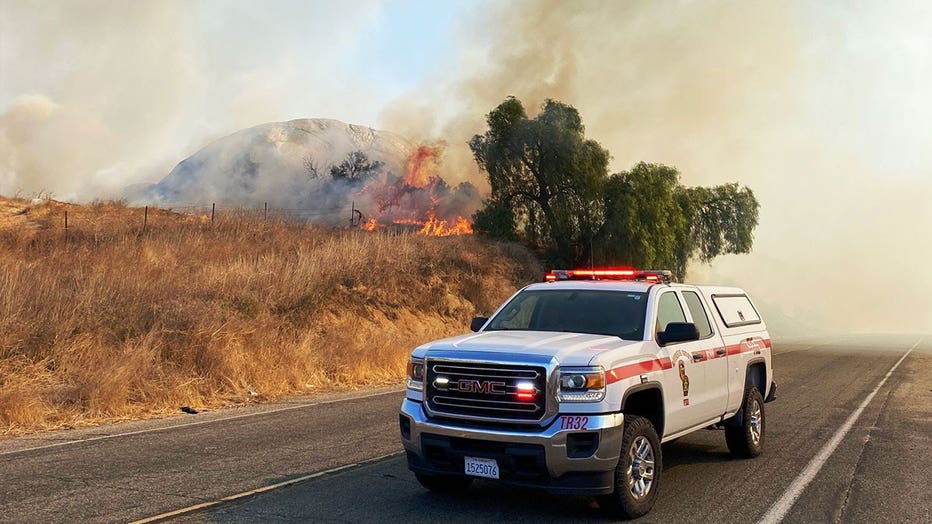 (@564Fire, CAL FIRE/RCOFD / Twitter)
The fire has currently burned 628 acres and is 80% contained. It's burning in light flashy fuels with a rapid rate of spread, burning midslope with 20 mph winds, fire officials said.
One person was transported by ground to a local hospital with minor injuries, Cal Fire Riverside reported.
One mobile home and one residential structure were damaged.
To search for your address to see if you're under an evacuation warning, click here.
A care and reception center opened at Patriot High School, located at 4355 Camino Real in Jurupa Valley. The Western County Animal Shelter, located at 6851 Van Buren Blvd. in Jurupa Valley was accepting large and small animals. Animal Control has an officer at the Patriot High School evacuation center and can receive small animals if needed. 
Highway 60 was closed in both directions in the area around 11 a.m., according to the Riverside County Fire Department. It was unclear when it would reopen.
More than 126 firefighters responded to help combat the flames.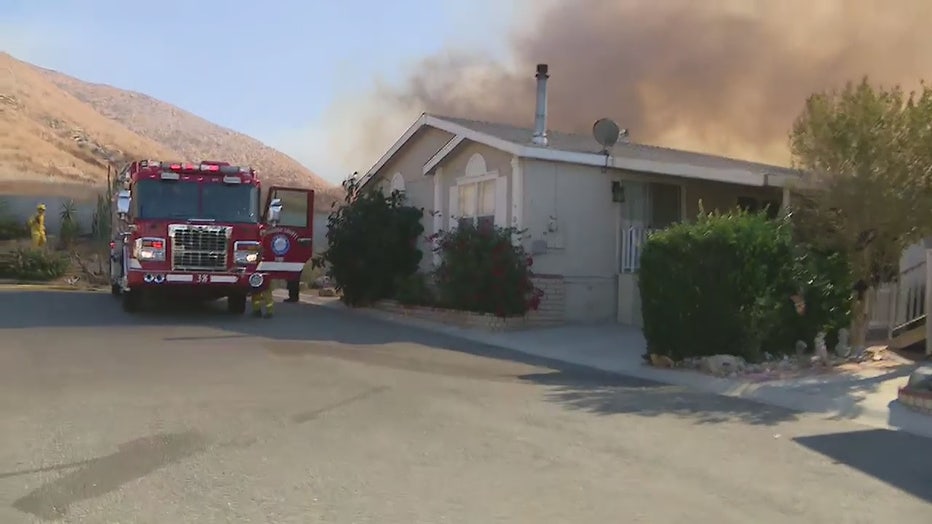 The cause of the fire is under investigation.