Highly contagious hemorrhagic rabbit disease found in California for 1st time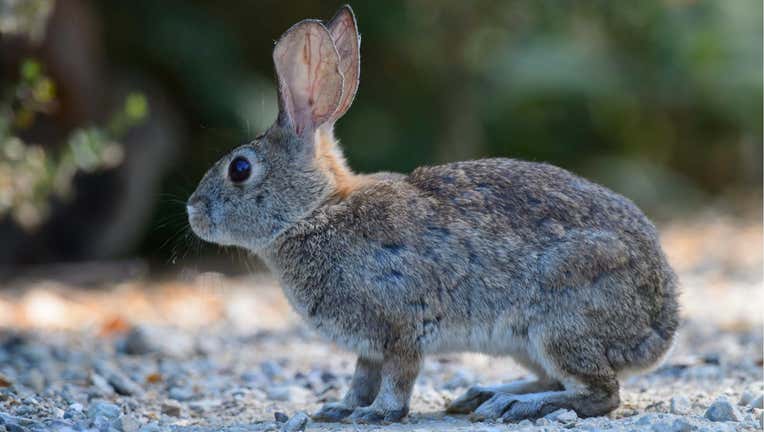 PALM SPRINGS, Calif. - For the first time a highly contagious and deadly rabbit has been found in California, according to the Department of Fish and Wildlife (CDFW).
CDFW in conjunction with the California Animal Health and Food Safety Lab in San Bernardino has diagnosed Rabbit Hemorrhagic Disease (RHD) in a black-tailed jackrabbit carcass that was found near Palm Springs in early May. 
Lab results confirmed the presence of the RHD virus type 2 (RHDV2) in California for the first time.
Health officials with the department say it is highly contagious disease and proves lethal to both wild and domestic rabbits. According to a press release from CDFW, the carcass that was tested was one of about 10 dead jackrabbits found on a private Palm Springs property.
Health officials want to express that RHDV2 is not related to the coronavirus. They say it is a calicivirus that does not affect humans or domestic animals other than rabbits.
The department says since March 2020, RHDV2 has caused deaths in both wild and domestic rabbits in New Mexico, Colorado, Arizona, Texas and Mexico. 
These include wild rabbits and jackrabbits. Officials note that infected rabbits and jackrabbits may exhibit no symptoms leading up to their sudden death, while some may suffer from fever, swelling, internal bleeding and liver necrosis. 
The department says no other rabbit population in California is known to have the disease as of now. They say the disease has spread quickly in other states, which is prompting the CDFW to prepare for more reports in the coming months.