Grad Standouts: 5-year-old who suffered stroke defies all odds, graduates preschool
RIVERSIDE COUNTY, Calif. - Commencement season features graduates of all ages and backgrounds. One little girl has such a compelling story we decided to take a little detour from our typical "FOX 11 Grad Standouts" profile.  
Bella Garcia, 5, suffered a stroke either in utero or shortly after she was born. Her mother said the family wasn't sure if they'd ever hear her speak. 
"At 18 months we knew something was off," explained Bella's mom, Kristen. "She wasn't making sounds. She wasn't saying mama and dada yet. So we started her in speech therapy. By two years old we were advised to do an MRI."
Bella had a large stroke right in the area of her brain that creates speech, her mother said.
"The doctor was very hopeful that she would go on to talk but we weren't sure if she would ever have normal speech," she added.
The family found out that the Corona Norco School District had a special program called the "Rocket Program," which has a variety of educators to help with student's specific needs, including speech and language pathologists.
"At three years old she started working with Miss Barrios and the rocket program and was almost completely nonverbal," her mother said.
Fast forward two years to now, "Her speech is so great she's almost done with speech therapy completely."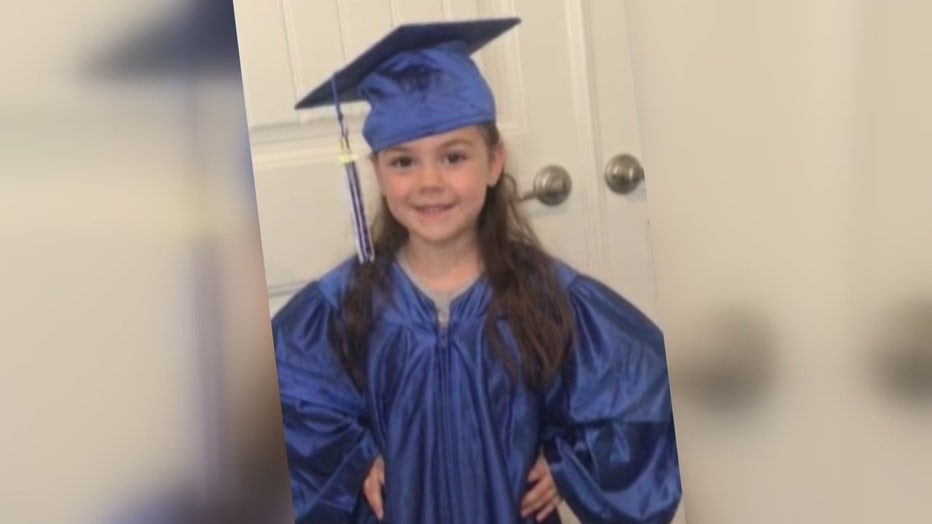 Her family is celebrating her big time — not just for graduating preschool.
"We're so proud of her. She's come so far and we're disappointed that we won't get to see her at her graduation. We celebrate her accomplishments every day no matter what because we didn't know if we would ever hear our baby say she loves us or her voice and general," her mother said. "I'm just so proud to be her mom."
If you'd like to nominate someone to be featured on FOX 11's Grad Standouts, message @dancohenfox11 on Facebook or email Dan Cohen directly at Daniel.Cohen@foxtv.com.