Governor Newsom eyes plans for putting Hollywood back to work, but are they ready?
LOS ANGELES - On Wednesday, California Governor Gavin Newsom announced he is taking big steps forward in helping Hollywood reopen and that is welcome news for the nearly 900,000 casts and crew out of work.
"We're in real-time, drafting guidelines relating to productions TV commercials," said Newsom during a Zoom call with entertainment industry leaders to discuss how to safely reopen Hollywood.
Participants included studio heads, producers, directors, and even actors.  
Get breaking news alerts in the FOX 11 News app. Download for iOS or Android.
"This is a once-in-a-lifetime thing that none of us have dealt with," said actor Jon Huertas from NBC's "This Is Us."
Academy Award Nominated filmmaker, Ava Duvernay, expressed concern for her production company employees:
"I'm deeply concerned for my crew members. While I'm able to comfortably sustain myself, I have a lot of crew members who's work just suddenly stopped." 
"It's so weird to go from like working full speed ahead to nothing and really having no work insight," Duvernay added.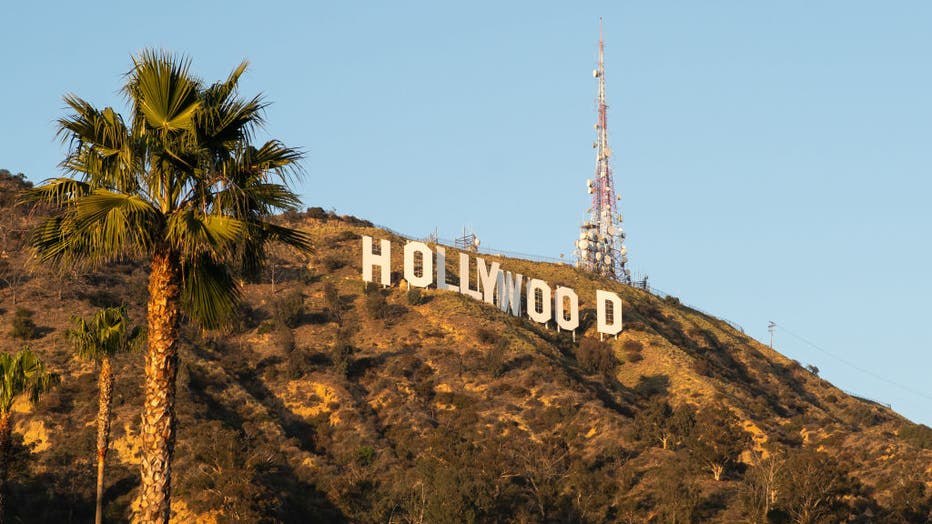 LOS ANGELES, CA - MARCH 18: A view of the Hollywood Sign on Mount Lee on March 18, 2020 in Los Angeles, California. (Photo by AaronP/Bauer-Griffin/GC Images)
Set Decorating Buyer Jill Carvalho and her husband, Walsh, a set dresser, are Hollywood workers now on hiatus.
They are the parents of two young boys and were both were in high demand and booked solid before COVID-19.
"I actually just finished working on "Outmatched," which is a Fox production, about a week and a half before things started to shut down," Walsh Carvalho said. 
RELATED: Stay up to date on all coronavirus-related information
They were happy to hear the Governor is coming up with guidelines to resume production.  
"I want it to be safe for everybody and be realistic, we have to think of our safety and our livelihoods as well," she added. 
In the meantime, the couple is collecting unemployment and have savings to fall back on but Walsh says not everyone might be as lucky.
"A lot of people are just day by day, check to check. They don't understand that you might be out of work for 2,3,4 months. Now, cut to COVID now you can't even get a job," he said. 
Until the jobs do come back, it's backyard baseball and more for this family of four, doing the best they can to weather the COVID storm together.
"We don't really know... Nobody knows really... We're just trying to stay positive," said Jill.
The governor is expected to release those reopening details on Monday, which may include some counties in California resuming production as early as this week.
However, Newsom said Los Angeles County is not quite ready.