Glendale pursuit ends in crash in Silver Lake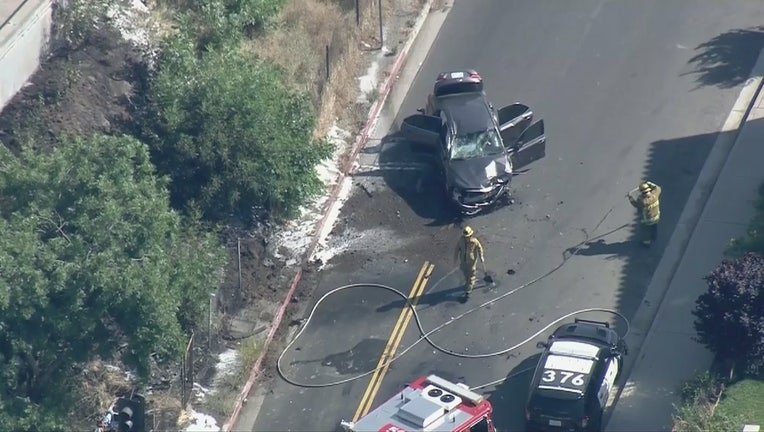 article
LOS ANGELES (FOX 11) - One person is in police custody after a vehicle pursuit ended in a crash in the area of Waterloo Street and Glendale Boulevard in the Silver Lake area.
Two other suspects remain at large.
The pursuit began in Glendale just before 4 p.m. Thursday. Glendale police say the three individuals inside a Toyota Avalon were burglary suspects.
The suspect vehicle reportedly crashed into another car while being chased by police at the end of the 2 freeway in Silver Lake. The suspects tried getting away on foot. One was caught by police, the other two have yet to be found.
The crash sparked a small brush fire next to the wreckage but firefighters were able to douse the flames rather quickly.
The suspects were not immediately identified. Police did not release additional information.