Gen Z attitude toward 9-to-5 job sparking debate about the difference in generational work ethics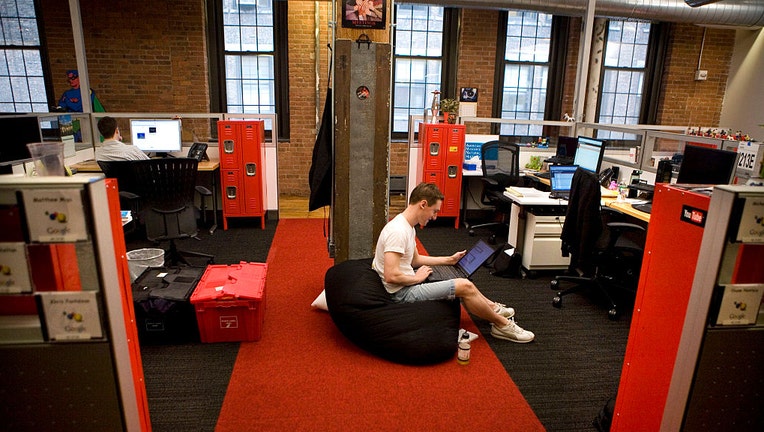 article
Gen Z employees have made headlines recently over their issues with the 9-to-5 work schedule, which has prompted sympathy from peers, as well as criticism from superiors who argue America's younger generation needs to toughen up and adapt to the working lifestyle. 
Research shows Gen Z, Millennials and Boomers all have different approaches to their workday, including attitudes toward the traditional 9-to-5 work schedule that Gen Z employees take issue with. But, experts who spoke with Fox News Digital argued it's less about their willingness to work and more about their approach to work, which differs from older generations. 
Ted Jenkin, the CEO oXYGen Financial in Atlanta, told Fox News Digital that the issue isn't with Gen Z's work ethic, but with expectations.
"Generation Z expects higher pay for fewer hours and more paid time off," he said. "Thus, Generation Z workers don't feel they need to work after 5 PM to earn a higher income. What kids are being told out of college is that they should immediately be making $75,000 to $100,000 a year with their college degree, but the law of supply and demand is really what dictates your salary."
GEN Z HARDEST GENERATION TO WORK WITH, ACCORDING TO SURVEY: 'THEY LACK DISCIPLINE' AND 'LIKE TO CHALLENGE YOU'
In regard to a traditional 9-to-5 job, a recent global study conducted by Adobe, titled "The Future of Time," looked at work preferences of different generations and found Millennials and Gen Z workers, specifically, value flexibility in their schedule.
"Approximately three-quarters of younger generation employees say they would switch jobs for better work-life balance, two-thirds would switch for the option to work remotely, and around 70 percent would take a different job to have more control over their work schedule," according to the study. 
For example, more than twice as many Gen Z and Millennial workers, at 26% and 18% respectively, reportedly said they preferred working late hours from 6pm to 3am, while only 13% of Gen Xers and 6% of Boomers agreed.
Demographic strategist and futurist, Bradley Schurman, is the Founder and CEO of Human Change, which works with leaders to anticipate and solve the challenges of demographic change, agreed with Jenkin. He explained that even though Gen Z approaches work completely differently than older generations, it "doesn't necessarily mean they have a work ethic problem."
GEN Z WANTS LESS SEX IN MOVIES AND TELEVISION; EXPERTS SAY TECHNOLOGY AND DELAYED ADULTHOOD COULD BE WHY
Younger employees, including 68% of Gen Z and younger Millennials, report feeling stressed and burnt out a lot of the time, which can lead to the "job hopping" phenomenon Gen Z is known for, according to a Gallup poll. The study also found that younger generations value flexibility in their jobs, including greater work-life balance and the opportunity to work remotely, which can be an important consideration for employers as Gen Z and Millennials now make up 46% of the full-time U.S. workforce. 
Schurman viewed these sentiments as indicative of the way Gen Z grew up. 
"Like the generations before them, Gen Z is a product of the environment they grew up in: - Gen Z lived through 9/11 and the wars in Iraq and Afghanistan - They saw the economic pain inflicted on their parents during the Great Recession - And they began working during the pandemic when flexible or remote work was the norm," he said. 
"Gen Z is also the first generation to talk openly about their problems with their managers, including physical and mental health," he added. "Gen Z is also working in the tightest labor market since the end of World War II, which puts them in a unique bargaining space with their employers. They can get more from their employers because demand is high and supply is low."
Gen Z reported various factors that made it harder to work, including mental health issues, a hostile work environment, access to transportation, physical health issues and access to housing close to where they work, according to a McKinsey survey of 18 to 24-year-old Americans. 
For example, 55% of Gen Z respondents reported having either been diagnosed with or having received treatment for mental illness, compared with 31% of respondents ages 55 to 64, according to the study. In addition, Gen Z respondents also reported "alarming levels" of negativity about themselves, their confidence in the future and their ability to be happy in American life, citing concerns that the pay they receive for their work will allow them a good quality of life, which was exacerbated by the pandemic that ushered in a period of economic instability. 
GEN Z OPTING FOR TEXTING DUE TO 'PHOBIA' OF PHONE CALLS, RESEARCH REVEALS
Piper Hansen, a Gen Z employee at the YMCA, lamented in an essay published by Business Insider that her day job is rewarding, but "difficult" because it takes up too much of her time. Hansen graduated from college in spring 2023 and while she has only been working full time for a few months, she said it is depressing to work a 9-to-5 schedule. 
Hansen explained that she wakes up around 7 a.m. for her 10-to-7 job, but by the time she gets home, she barely has time to walk her dog and make dinner before it gets dark. 
"How can I make sure I'm eating well and seeing my friends and taking time for my hobbies?" she asked. "How am I supposed to fit my whole life into a 9-to-5 work schedule?"
"Then I have to make sure the coffee pot is ready for the next morning, and I have something to take for lunch the next day," she wrote. "I'm home for just a few hours before I get ready to go to bed by 11 p.m."
Hansen mentioned the viral video of another Gen Z employee who posted a tear-filled rant where she complained about the demands of a 40-hour work week. While some viewers were sympathetic to her complaints, others believed her sentiments were a larger indication of the weak work ethic and attitude of the younger American generation. 
In the TikTok, the young college graduate questioned how people are supposed to make time for friends or to date.
"I want to shower, eat my dinner and go to sleep," she said. "I don't have time or energy to cook my dinner either. Like, I don't have energy to work out, like that's out the window. Like, I'm so upset. Nothing to do with my job at all, but just, like, the 9-to-5 schedule in general is crazy."