Fundraiser held for family of Hemet father, 3 children killed by Christmas tree fire
HEMET, Calif. - Community members in Hemet came together Tuesday morning to mourn the loss of a father and his three children, who died from injuries sustained after their Christmas tree caught fire. 
A community fundraiser and vigil was held at the My City Youth Center in Hemet from 8 a.m. until 12 p.m. to help raise funds for the remaining members of the Moreno family.
The deadly blaze erupted around 1:15 a.m. Friday in a second-story apartment unit in the 100 block of North Alessandro Street.
Fire officials said that an electrical outlet sparked near the Christmas tree, causing the tree to catch fire as the family was asleep in their beds. The tree was right near the front door, which was the only way out of the second-floor apartment.
The father, who was identified as 41-year-old Juan Moreno, reportedly died when he ran back into the burning building to try to save his family. His daughters Maria Moreno, 12, and Janessa Moreno, 4, were also killed as the fire quickly spread through the unit. Moreno's son Isaac, who was critically injured, died Saturday afternoon after being hospitalized in grave condition.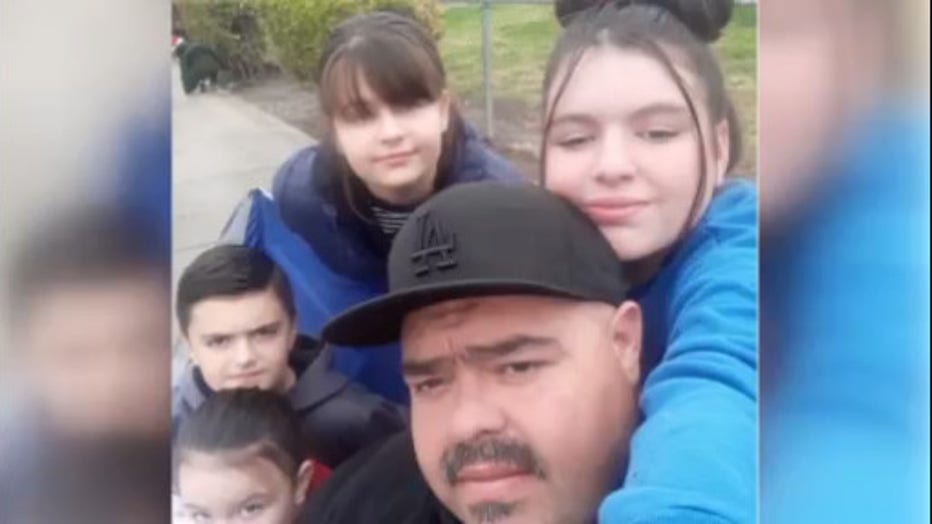 Moreno's 11-year-old daughter "made it out of the fire" alive, according to a GoFundMe established for the family in order to help cover burial and family expenses. The mother and her small baby also managed to escape the blaze.
Alyssa Moreno, who lives in the building next to the apartment complex, said she did her best to console the mother and her 11-year-old daughter. 
"She kept wanting to run back in to save her dad and her siblings. Seeing an 11-year-old, so strong-hearted and wanting to risk her own life to go save her siblings was just a miracle to watch," added Moreno.  
Although firefighters were able to contain the fire to the family's apartment, every apartment in the complex was red-tagged and deemed unsafe, leaving as many as 30 residents displaced during the holidays.