61,000 gun safes recalled after report of 12-year-old boy's shooting death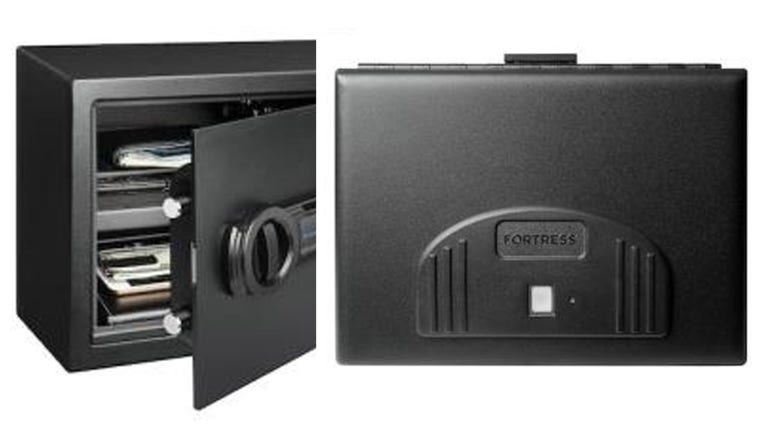 article
WASHINGTON - About 61,000 biometric gun safes sold nationwide have been recalled after the shooting death of a 12-year-old boy, the U.S. Consumer Product Safety Commission said in a notice this week. 
The recalled safe, manufactured by Fortress Safe, poses a serious injury hazard and risk of death due to an issue with the biometric lock, which can be opened by unauthorized users, including children, the CPSC said. 
The CPSC said it became aware of a recent lawsuit alleging a 12-year-old boy died from a firearm obtained from one of now recalled safes. It added that there have been 39 incidents of consumers reporting that their safes have been accessed by unpaired fingerprints.
The recalled gun safes are portable lock boxes, personal safes, pistol vaults, and gun cabinets with brand names Fortress, Cabela's, Gettysburg, and Legend Range & Field, the CPSC said. 
They were sold at retailers nationwide, including Bass Pro Shops, Cabela's, Scheel's, Sportsman's Guide, Optics Planet, Dick's Sporting Goods, Gander, Rural King, Lowe's and on Amazon and Ebay between January 2019 and October 2023. 
The prices ranged between $44 and $290.
Fortress gun safe recall: Model numbers impacted
The recalled model numbers are: 11B20, 44B10, 44B10L, 44B20, 55B20, 55B30, 55B30G, 4BGGBP, 55B30BP.
Model numbers can be found above the barcode on a label located on the back of the safe and in the top right corner of the original packaging. 
Click here for a detailed list of recalled safe model numbers with descriptions on the CPSC website. 
Owners of the recalled gun safes should stop using the biometric features, remove the batteries, and only use the key, the agency said. Consumers can contact Fortress to receive a free replacement safe.
RELATED: Ford recalling more than 238K Explorers over driveshaft issues
This story was reported from Cincinnati.