Former employee accused of murdering owner of auto repair shop in Costa Mesa
COSTA MESA, Calif. - A former employee at an auto repair shop in Costa Mesa is accused of killing his old boss, authorities announced Tuesday.
On Monday afternoon, the Costa Mesa Police Department received a call from a customer at the repair shop who told them she found the business owner unresponsive and slumped over in his office.
Police officers and detectives immediately responded to the 1900 block of Harbor Boulevard, where they found Garbis Yaghlagian, 60, of Huntington Beach, dead in his office from a gunshot wound.
During the investigation, officers learned Francisco Javier Castaneda, 31, transient, was an employee at the location and was seen leaving the business after a loud bang was heard.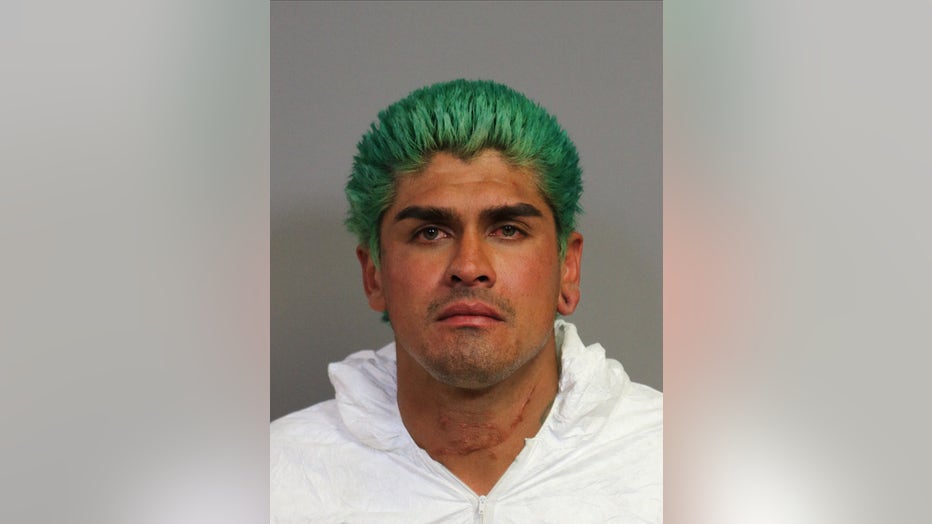 Francisco Javier Castaneda (Costa Mesa Police Department)
A short time later, someone called police reporting Castaneda as a suspicious unknown man, with a matching description, walking in the area of Victoria Street and Harbor Boulevard. 
Get breaking news alerts in the FOX 11 News app. Download for iOS or Android.
Authorities quickly located and arrested him without incident.
He was booked in the Costa Mesa jail on one count of murder and was subsequently transported to OC Jail with no bail.
On Tuesday, detectives located the firearm believed to be used in this crime.
Authorities did not provide any details about Castaneda's time as an employee at the shop or his relationship with his former boss, Yaghlagian.
The investigation is ongoing.