Fertility expert talks book 'How to Get Pregnant Even When You've Tried Everything'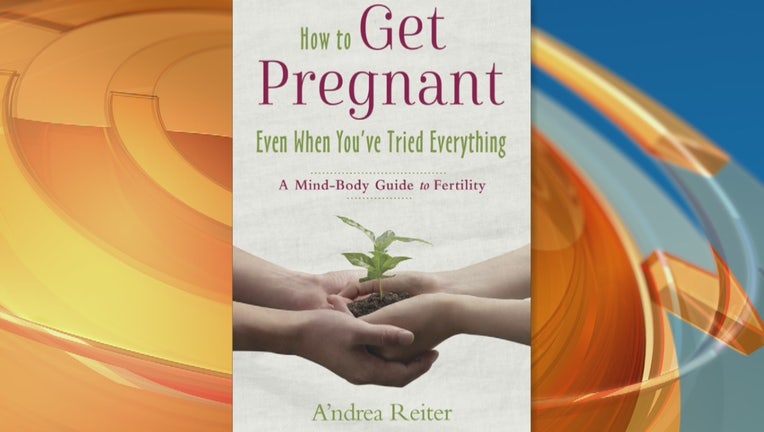 article
For some couples, getting pregnant is a big challenge.
In fact, about one in eight couples struggle with infertility. Infertility treatments like IVF and hormone therapies can be costly and the process can be very stressful for hopeful parents.
Luckily, experts say there are some holistic methods that can make a big difference.
Fertility expert, Reiki Master and author A'ndrea Reiter joined Araksya Karapetyan to talk about her book "How to Get Pregnant Even When You've Tried Everything – A Mind-Body Guide to Fertility."
Reiter was working as a holistic practitioner focusing on chronic pain and working with cancer patients when her sister-in-law came to her to talk about her own struggles with infertility. She decided to use the same techniques she employed with other patients and the result was her adorable nephew! This launched her on a new career path and now she hopes to help women in their mid to late 40s conceive.
She blends energy and mindset work with practical exercises to move women through the physical and emotional blocks that impede conception. For some couples, no further medical intervention is needed, and for others, she can become part of the fertility "team" to help them with the process.  Reiter stresses that the "type-A" mindset that benefits women in much of their lives is not as helpful when it comes to getting pregnant. Instead, the key is to move away from the "hunt" mentality and into a sense of "allowing" things to happen.
Her top tips include choosing a medical or support team that is "team you," and with whom you feel comfortable and relaxed. She suggests writing a list of all the reasons that you are capable of having a child, rather than focusing on the challenges, and to be positive. "Let go of the 'I need' mentality," Reiter said. "Instead, focus on what you would love to have happen."