Man gunned down at downtown LA recording studio
LOS ANGELES - Homicide detectives were investigating after a man was shot to death inside a recording studio in downtown Los Angeles early Monday morning, authorities said.
An official with the Los Angeles Police Department said the shooting at the studio on 9th and San Pedro streets was reported around 12:05 a.m. Monday.
The studio, registered at RZN Recording, is just a few blocks from Skid Row.
Officers at the scene said the studio was crowded and a few people were detained while they worked to sort out what happened. Those detained ended up being witnesses and told investigators there was an argument going on before the suspect pulled out a gun and shot the victim multiple times.
He was rushed to the hospital in critical condition where he died.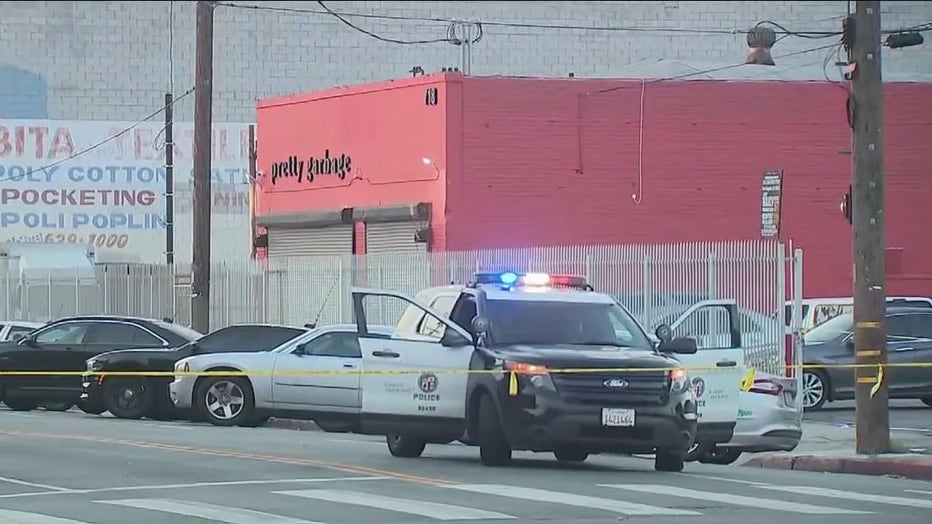 The suspect managed to get away and investigators continue to interview witnesses in hopes of identifying a suspect.
The name of the victim has not been released.
Anyone with information is asked to contact the LAPD.