DeSantis agrees to debate with Gavin Newsom: 'Just tell me when and where'
article
Florida Gov. Ron DeSantis agreed to debate California Gov. Gavin Newsom to highlight the differences in governing between the Sunshine State and the Golden State. 
"I'm game. Let's get it done. Just tell me when and where. We'll do it," DeSantis said Wednesday on "Hannity." 
The GOP presidential candidate said the debate between California and Florida has in a way already been settled by voters and residents who fled Newsom's state and moved to Florida. 
GAVIN NEWSOM'S IN-LAWS FLED FROM CALIFORNIA TO FLORIDA DURING THE PANDEMIC, RECORDS SHOW
"Florida has been the number one state for net in-migration. We have the number one ranked economy, [we're] number one now in education, crime rate at a 50-year low. But in another sense, this is the debate for the future of our country because you have people like Joe Biden. They would love to see the Californication of the United States," DeSantis explained.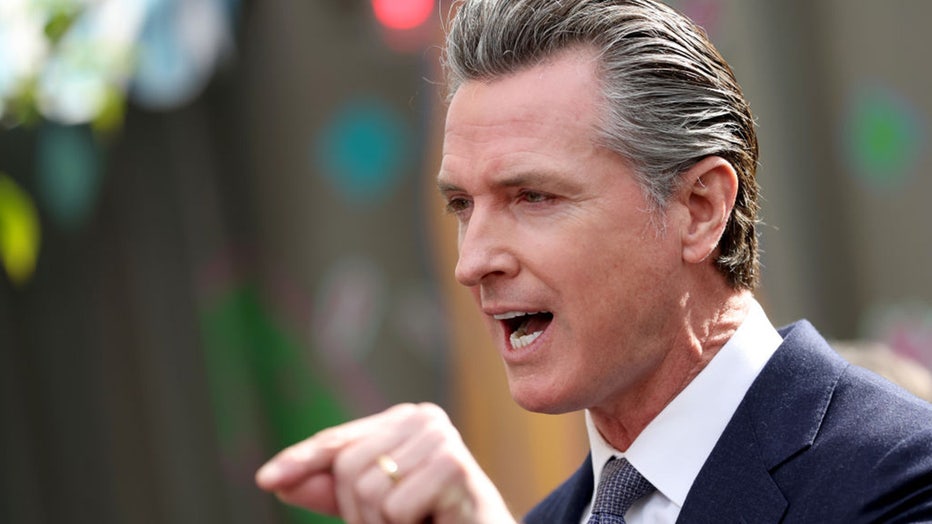 FILE - California Gov. Gavin Newsom speaks during a bill signing ceremony at Nido's Backyard Mexican Restaurant on Feb. 09, 2022, in San Francisco, California. (Justin Sullivan/Getty Images)
He added that if the nation follows Democrats' "Californication" vision for the country, American decline will be accelerated.
"We can't see America decline anymore. We need to reverse American decline," DeSantis said. 
Newsom accepted host Sean Hannity's invitation in June to debate the Florida governor on a variety of different topics, even calling for a three-hour debate between the two. 
An aide for the California governor told Politico that DeSantis "should put up or shut up." "Anything else is just games," the aide said.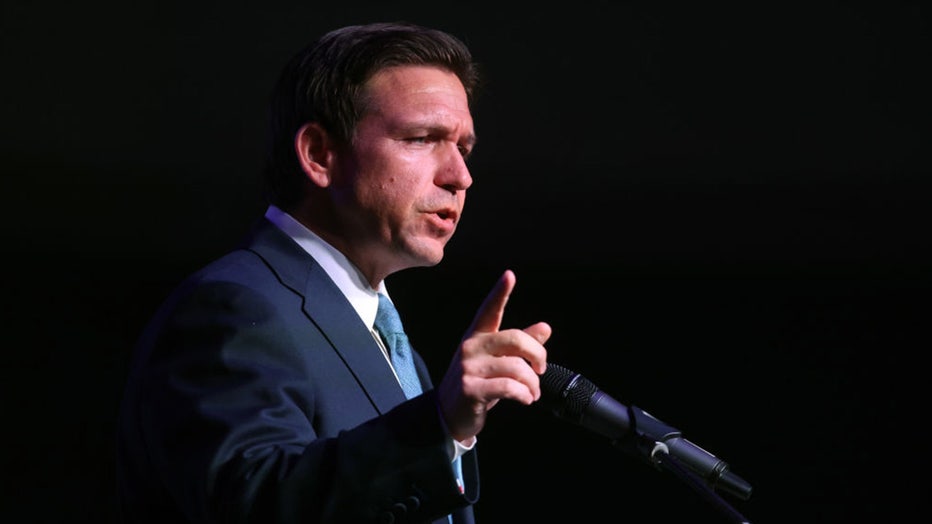 FILE - Florida Governor Ron DeSantis speaks to guests at the Republican Party of Marathon County Lincoln Day Dinner annual fundraiser on May 06, 2023 in Rothschild, Wisconsin.
FLORIDA GOV. RON DESANTIS SWIPES AT NEWSOM'S 'TERRIBLE GOVERNANCE' IN CALIFORNIA
Newsom has sparred with DeSantis in recent months over the presidential candidate's stance on migrants, education and gun rights.  
DeSantis hit back at the former mayor of San Francisco daring him to run for president in 2024 and challenge President Biden for the Democratic nomination. 
"Stop pussyfooting around," the Florida governor said. 
CLICK HERE TO GET THE FOX NEWS APP