Comet Lovejoy appears to be a well-stocked bar in space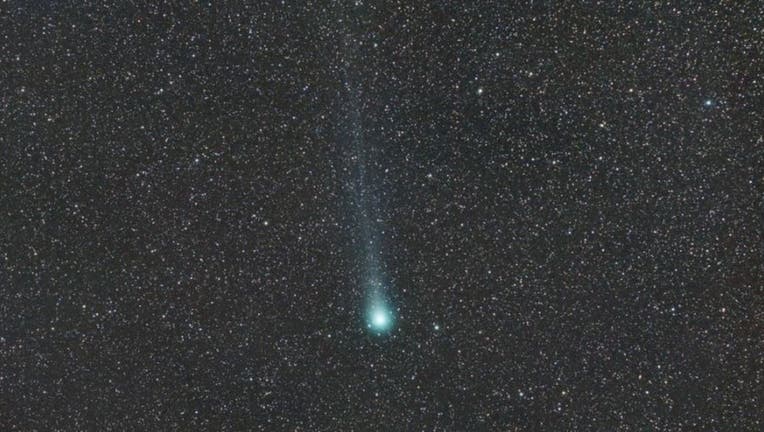 article
(FOX News) - If you are looking for a good time, it might be worth stopping by Comet Lovejoy.
That's because the famous comet is releasing huge amounts of alcohol as well as a type of sugar in space, according to NASA. This marks the first time that ethyl alcohol, the same type found in alcoholic beverages, has been observed in a comet.
"We found that comet Lovejoy was releasing as much alcohol as in at least 500 bottles of wine every second during its peak activity," Nicolas Biver of the Paris Observatory, France and the lead author of a paper on the discovery published in Science Advances, said in a statement.
It also raises the prospect that comets could have been a source of the complex organic molecules required for the emergence of life. The team found 21 different organic molecules in gas from the comet, including ethyl alcohol and glycolaldehyde, a simple sugar.
Read the full report on FOXNews.com/science.
Copyright 2015 FOX 11 Los Angeles: Download our mobile app for breaking news alerts or to watch FOX 11 News | Follow us on Facebook, Twitter and YouTube.