College kids launch 'Fuel Our Heroes' to provide medical workers with protective gear, groceries
LOS ANGELES - If you think college kids are just sitting around binging on Netflix then you haven't met the four high school friends who launched 
"Fuel Our Heroes" to answer to the coronavirus crisis.
FOX 11's Christine Devine sat down (on Zoom) with Sacha Pritzker and Alexander Klein. Both are engineering students but at different colleges, and far away from their home in Los Angeles.
Klein is a Texas Longhorn, in Austin. Pritzker goes to Dartmouth College in New Hampshire. The other two founders are Simon Pompan and Harry Gestetner. All four attended Harvard Westlake High School.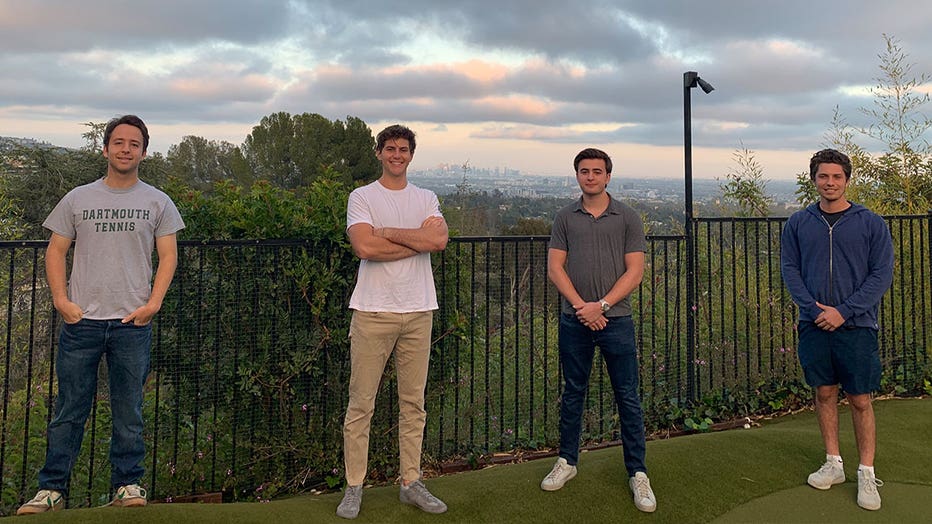 Get breaking news alerts in the FOX 11 News app. Download for iOS or Android.
"Fuel Our Heroes" has been fueled by the donations of college kids themselves. It's designed to meet the needs of medical workers, like gas cards and other donations. They partnered with UCLA for 501c3 status.
It launched in L.A., but with college kids elsewhere jumping on board they have expanded to New York, Nashville, Boston, Austin, Denver, with more cities on the way. 
RELATED: Stay up to date on all coronavirus-related information