Christy Turlington joins Kate Winslet, Julia Roberts, Meryl Streep slamming plastic surgery in Hollywood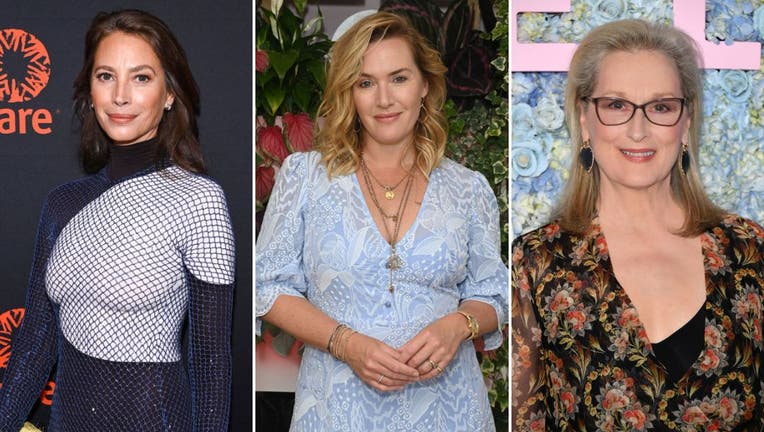 article
Supermodel Christy Turlington joined the list of leading Hollywood women who have rejected plastic surgery despite societal pressure to look as young as possible.
Turlington, 54, and Meryl Streep, Julia Roberts and more A-list stars have spoken out against going under the knife to change one's appearance.
"When celebrities go from looking natural to looking like caricatures from bad surgery or bad injections, they lose their humanism, fans and future prospects," Dr. Lopa Y. Gupta, one of New York City's premiere cosmetic surgeons, told Fox News Digital. 
"When they look great for their age, and it looks like nothing was done, this is the hallmark of a great surgeon."
Renowned Miami plastic surgeon Dr. Adam J. Rubinstein told Fox News Digital surgery can have both positive and negative effects on a model or actress' career. 
"In some cases, maintaining a youthful appearance through plastic surgery may extend a model or actress' career, allowing them to stay relevant in a competitive industry with younger talent," Rubinstein said.
Rubinstein added that plastic surgery does come with risks. 
"There's always a possibility of unfavorable results or complications that could negatively impact an actress or model's appearance and career," he said.
"Ultimately, the decision to undergo plastic surgery or not is deeply personal, and its impact on a career can vary widely depending on the individual's goals, the nature of the entertainment industry they're in and the preferences of their audience and stakeholders. It's essential to weigh the potential benefits and risks carefully before making any decisions."
Here are some of the celebrities who have said no to plastic surgery.
Christy Turlington
Turlington recently said she admires women who embrace their natural beauty. 
"Women who have stayed away from augmentation of themselves — those are the women I really admire," she told Marie Claire." I love seeing a real face. A face of someone who's lived life."
She also noted that people like the late Jane Birkin are her "beauty icons." 
"They have the kind of faces I like to see, and we don't get to see as many of those in the world anymore. Jane aged in her way," the model said. "She was as beautiful at the end of her life as she was early on."
"I will be one of those faces. I am one of those faces."
She's previously spoken out about how the "crazy stuff" that exists in the plastic surgery world these days wasn't around when she was younger.
"For years, these things didn't even exist: collagen, fat cells, the crazy stuff people do I cannot imagine," Turlington told Town & Country.
"First of all, I have no time. Second of all, I don't think it looks good. Maybe I would think differently if I thought it looked good, and it didn't hurt and it didn't send bad messages to young people. But I've never seen someone who I've been like, 'Oh, that's a good idea.' It looks freaky to me."
Kate Winslet
"Titanic" star Kate Winslet values her ability to make facial expressions as an actress.
In 2011, she told The Telegraph plastic surgery "goes against my morals, the way that my parents brought me up and what I consider to be natural beauty. I'll never give in.
"I am an actress, I don't want to freeze the expression of my face."
Julia Roberts
While speaking about plastic surgery, Julia Roberts touched on the society we live in.
"It's unfortunate that we live in such a panicked, dysmorphic society where women don't even give themselves a chance to see what they'll look like as older persons," Roberts said during a 2010 interview with Elle magazine. "I want to have some idea of what I'll look like before I start cleaning the slates.
"I want my kids to know when I'm pissed, when I'm happy and when I'm confounded. Your face tells a story ... and it shouldn't be a story about your drive to the doctor's office."
Roberts has only had Botox, which she claimed she didn't like.
"I tried the Botox one time and was permanently surprised for a couple [of] months. It was not a cute look for me," she told Access Online in 2012.
Meryl Streep
For Meryl Streep, plastic surgery is "not a good thing."
"When I see it in people I meet, it's like an interruption in communication with them," she told Vanity Fair in 2009. "It's like a flag in front of the view, and that, for an actor, is like wearing a veil — it's not a good thing."
Women aren't alone in the desire to get plastic surgery, according to the Oscar-winning actress.
"You'd be amazed at how many men in this industry have gone down that road [of getting plastic surgery]. I just don't get it. You have to embrace getting older," Streep previously told Good Housekeeping. "Life is precious, and when you've lost a lot of people, you realize each day is a gift."
Justine Bateman
Justine Bateman attributes the desire to get plastic surgery to fear.
Bateman hypothesized people fear that if they look old, they risk not getting a job they really want or losing a job they already have and being passed over for someone who looks more youthful. 
"I find it very helpful to understand why I've adopted some negative idea about myself," she previously told Fox News Digital. "Like, what am I getting out of that? What fear is that sort of neutralizing? For people who have had plastic surgery or still want to, I'm just saying, like deal with the fear that it brings up, and then you're not going to have some irrational unconscious fear kind of running your show and causing you to make decisions you don't really necessarily want to make."
The actress also noted that the plastic surgery industry is "a marketing tool" by which a problem is created to attract customers for a solution it was created for. 
"The idea that it's almost a woman's duty or responsibility to start cutting it up and injecting it after a certain age or doing it preventatively … I wish people would see it's just a marketing tool," Bateman said. "They put the fear in them that if you don't do it, all these bad things will happen to you, which is just so silly and ridiculous."
During a previous appearance on "Today," Bateman said younger women may also just be reacting to the way older people say they are feeling.
"They see all these older people going, 'Oh, I've got to change this, I've got to change that. I'm so afraid, I'm so afraid,'" she said. "And I think the young women are going, 'I don't want to feel like that. I don't want to feel terrified that my face is getting older.'"
Rachel Hunter
Rachel Hunter once thought plastic surgery was the answer, but after traveling the world for "Tour of Beauty," the model changed her mind.
"I went from wanting it to absolutely no longer wanting it," she explained on the "Today" show. "But also understanding that if that is what you need, then how can you judge somebody?"
Fox News Digital's Janelle Ash and Lori A. Bashian contributed to this report.
Get the latest updates on this story on FOXNews.com.