CHP's message to carpool lane cheaters: Your mannequins and dolls aren't fooling anyone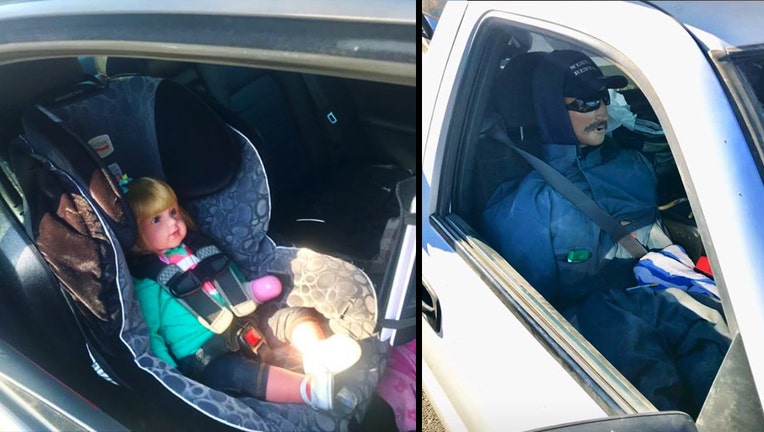 article
SANTA ANA, Calif. - California Highway Patrol Santa Ana is sending a clear message to carpool lane cheaters: Your mannequins and dolls aren't fooling anyone.
The agency posted a photo on Instagram of a children's doll that was strapped into a car seat in a vehicle noting the good, the bad, and the ugly of the situation. 
The good: The doll was properly strapped into the vehicle with a child restraint. The CHP also reminded drivers that if they visit CHP Santa Ana, located at 2031 E Santa Clara Ave., a certified child passenger safety technician will assist you in properly installing a car seat in your vehicle.
The bad: Mannequins and dolls aren't living, breathing humans and therefore don't constitute a proper passenger.
The ugly: The driver was cited for driving solo in the high-occupancy vehicle lane, which is reserved for the exclusive use of vehicles with a driver and one or more passengers, including carpools, vanpools, and transit buses.
The CHP told FOX 11 that the use of dolls and mannequins as "passengers" in their vehicles in an attempt to "beat the system" happens quite frequently in Southern California, which is known for having some of the worst traffic in the nation. 
In California, if you illegally drive in the carpool lane you can be slapped with some expensive fines, starting at a minimum of $481.