Chilean "tourists" exploiting U.S. visa waivers to commit mass burglaries in SoCal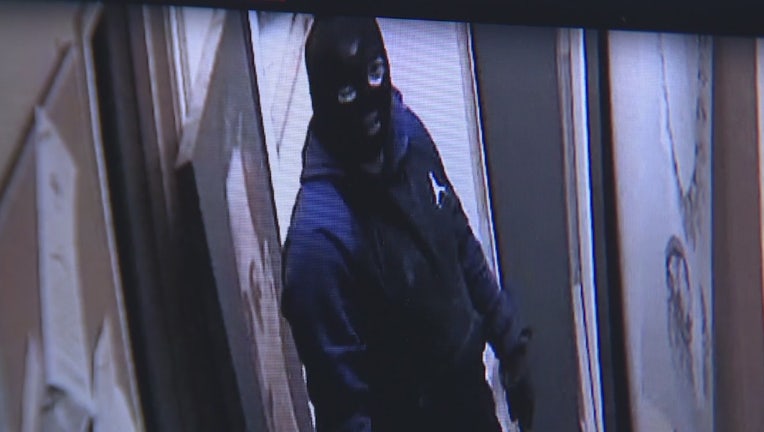 article
LOS ANGELES - A FOX 11 investigation is exposing gangs of Chilean nationals who have been utilizing visa waivers to come to the United States for the sole purpose of burglarizing homes, businesses, and vehicles, and Southern California has become a top target for the criminals.
Law enforcement officials are calling it "burglary tourism", in reference to the ESTA visa waivers the Chileans are taking advantage of to get into the United States.
The ESTA (Electronic System for Travel Authorization) visa waiver allows citizens from 38 countries to come into the United States for tourism, business, or medical purposes for up to 90 days without the requirements of regular visas, such as comprehensive applications, interviews at a U.S. embassy, and heavier scrutiny. The waivers are good for two years and can be used for multiple entries.
For more than a year, these Chilean nationals have been suspected in hundreds of burglaries across Southern California, and the country, and nobody has been hit harder than Orange County business owner Brian Hassine.
"Illegal Chileans came into my store, and devastated us," Hassine said.
Hassine is the owner of Nuggets & Carats in Laguna Niguel, a jewelry store that had $1.5 million of its inventory wiped out overnight on March 24th after it was burglarized by a crew of Chilean nationals.
"Everything we've saved over 32 years was taken from us within hours," Hassine said. "They took our nest egg, it's gone."
Hassine says police told him his business had been hit by an organized gang of Chilean nationals who had been responsible for burglaries all across Southern California.
Security video from Hassine's business showed a black SUV pulling up behind his store the night before his burglary. One by one, three hooded men get out of the vehicle and walk towards his electrical box, where they cut the power.
"What they do is they wait until the following day to see if anyone's been notified the power has been shut off to see if the batteries that back up the alarms have been protected," Hassine said.
RELATED: Chilean 'tourists' connected to crime spree in Southern California, police say
The men came back the next night to cut a hole in the roof, get inside, and clean the store out, but they were not done yet. Three weeks later, the power was cut at Hassine's other jewelry store in Mission Viejo. Security video there showed the same black SUV, and he had a hunch the same group was about to hit him again, so he left the power off as bait, and told the Sheriff's department to be ready, that the Chileans were coming back.
"At 11 p.m. that night, they showed up," Hassine said.
As alarms to Hassine's business blare, video shows Orange County deputies searching for a man who had sawed through the roof, but he was never found. However, deputies did pull over the black SUV seen on Hassine's surveillance video as it fled the scene. It was a rental with paper plates, and it had five Chilean men inside.
"And I'm thinking, I just caught my own criminals!" Hassine said.
According to the police report, inside the SUV, deputies found black gorilla rubber work gloves that matched gloves found on the roof of Hassine's business. Also found on the roof were a backpack with tools, a hand saw, a crowbar, a sledgehammer, metal cutting wheels, and a lengthy rope tied off in increments.
The police report says the Chilean men had all recently arrived in the United States, and they all had different stories about why they were at Hassine's business. One said they were looking for somewhere to exercise, another said they were looking for prostitutes, and another said they were looking for food in Los Angeles and got lost in Mission Viejo.
"The police now tell me when we meet behind the building that these five have been arrested," Hassine said.
But when Hassine got the police report weeks later, he found out the Chileans were never arrested. Instead, the report states they were all dropped off at a nearby Denny's at their request.
"The police said very simply that they couldn't connect the five Chileans in the car to the Chilean on the roof cutting holes open, how ridiculous and pathetic is that?" Hassine said. "They dropped them off for breakfast in the middle of the night at Denny's in a parking lot!"
The police report identifies one of the released Chileans as Claudio Esteban Garrido Lizardi, who has been a busy man in Southern California.
FOX 11 has obtained surveillance video showing him using a crowbar to burglarize a Thousand Oaks Lululemon store in September, months after he was released at Denny's.
The video shows him stealing $75,000 worth of merchandise before he was later arrested by an undercover detective with the Ventura County Sheriff's Department.
"Once we arrested him we determined that he was a Chilean national and looking at some of his history, we determined he was committing crimes with a South American theft group," the detective said.
The detective said Lizardi is just one of more than 20 Chileans he's recently arrested in Ventura County jurisdiction, many of whom have past criminal records, and he provided FOX 11 with numerous videos of their brazen crimes.
"They all came into this country via the ESTA waiver," the detective said.
The ESTA (Electronic System for Travel Authorization) visa waiver allows citizens from 38 countries to visit the United States for tourism, business, or medical purposes for 90 days without the requirements of regular visas, such as comprehensive applications, interviews at a US embassy, and heavier scrutiny.
They are good for two years, and can be used for multiple entries.
"I think there should probably be a little more vetting before we let people with past criminal records come into the US," the detective said.
"We're letting people come in that are being trained in their countries to come in and rob us over here," Hassine said.
Hassine feels it's a slap in the face to see the same Chilean who was caught and released at his jewelry store, on camera, burglarizing another business months later.
He's filed a legal claim for damages against Orange County, the first step to a lawsuit alleging that the Sheriff's department botched the investigation and should have never let the Chilean men go.
"Before they step foot into United States territory, they already know how to be a criminal in the United States, and yet we let them in, with open arms, and then when we catch them, we let them go at Denny's, that's what we do in America," Hassine said.
The Orange County Sheriff's Department told FOX 11 they couldn't comment on Hassine's case because of pending litigation.
The Chilean government acknowledged concerns about burglary tourism, sending FOX 11 the following statement:
"As a result of shared concern on both our countries' authorities, there has been a tightening of controls by Chilean law enforcement agencies, which have deepened the collaboration with their American counterparts, namely the FBI, Customs and Homeland Security. Furthermore, there have been some recent developments within this context of bilateral cooperation, applying API (Advanced Passenger Information) and PNR (Passenger Name Records), as well as other shared data, the prevention of cases, has proven to be more efficient.
Chilean authorities have responded to the situations you mentioned, with prompt decisions. After having accredited a Police Attaché to work closely with American authorities in crime prevention, the Chilean government opened yet another police liaison office in New York, to increase the joint efforts made by both countries on crime prevention.
This new police liaison started operating as recently as this week. The Chilean Police Attache was sent to Miami and Los Angeles, to coordinate actions with local authorities related with the burglary cases in those cities.  
An example of the joint action by law enforcement agencies of the US and Chile happened last week, when a burglar was captured and deported to Chile as a result of shared information on identification, modus operandi and background check carried out between the Chilean police liaison, the FBI and local police agents."