Cab driver stabbed to death in parking lot of Burger King in Downtown L.A.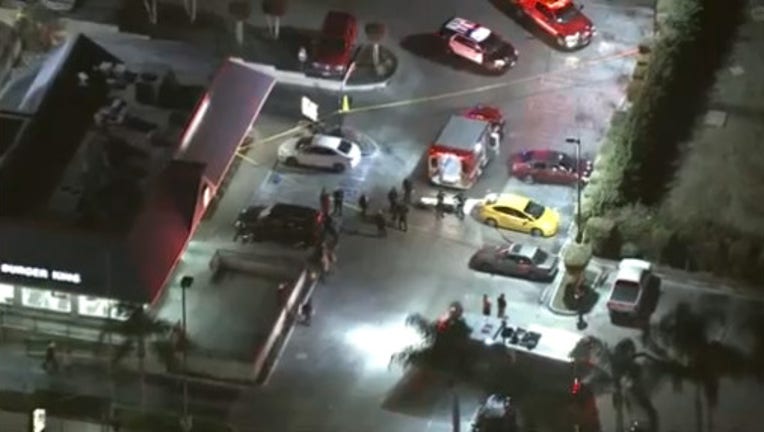 LOS ANGELES -  A homicide investigation is underway after a taxi driver was stabbed to death in the parking lot of a Burger King in Downtown L.A. 
Police are now searching for the suspect responsible for the deadly attack. 
Officers responded to the intersection of Grand and Cesar E. Chavez avenues around 6 p.m. Friday to a fire department call for backup. Police say a large crowd had gathered in the area near a Burger King restaurant.
The victim was reported to be a man in his 40s, according to Los Angeles Police Department Officer Drake Madison.
According to the police department the suspect is described as a male Hispanic with a beard, wearing a black zip up sweater and black pants. Police say he was last seen running south on Grand Ave. 
Anyone with information is urged to contact the Los Angeles Police Department. You can remain anonymous by calling LA Crime Stoppers at 800-222-8477 or at lacrimestoppers.org.