Brand new popcorn kiosk inside Topanga mall burglarized six times in less than a month
CANOGA PARK, Calif. - The owner of a kiosk in the Topanga mall says his business has fallen victim to a series of burglaries. 
California Frozen Poppers opened up shop on the first floor of the Westfield Topanga Mall in Canoga Park on December 5th. Since opening day the owner, Joshua Chaney, says the kiosk has been burglarized six times. 
Chaney captured video on a security camera showing what appears to be teenage girls entering his kiosk and helping themselves to his property. 
"My message is to the parents please tell your kids this not good. It's not good to steal from anyone, let alone a small business trying to do good, trying to make it. I do a lot for charity and give back to the community," Chaney told FOX 11.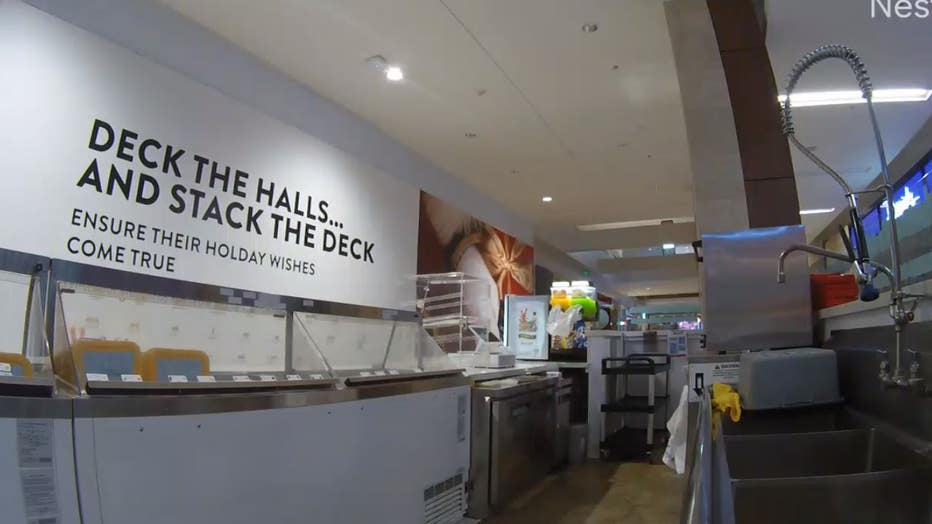 He posted the video on a local crime busters Facebook page saying "They should be ashamed of themselves. Stealing from a small mom & pop not only hurts the business but also the community."
Chaney says two of the burglaries were done by homeless people. He reported the incidents to police and mall security but says they haven't been able to stop the thieves.