Big Boy brings burgers to those on the coronavirus frontlines
LOS ANGELES - Who doesn't love a good burger?  Whether it's beef or the plant-based Impossible Burger a burger truck called Nexx Burger has made its way to hospitals to feed those on the front lines of the coronavirus pandemic.
The face of it all is radio icon Big Boy of The Real 92.3 radio.
Big Boy has partnered with Nexx Burger truck to also bring burgers to the neighborhood with their No Kid Hungry campaign feeding kids as well.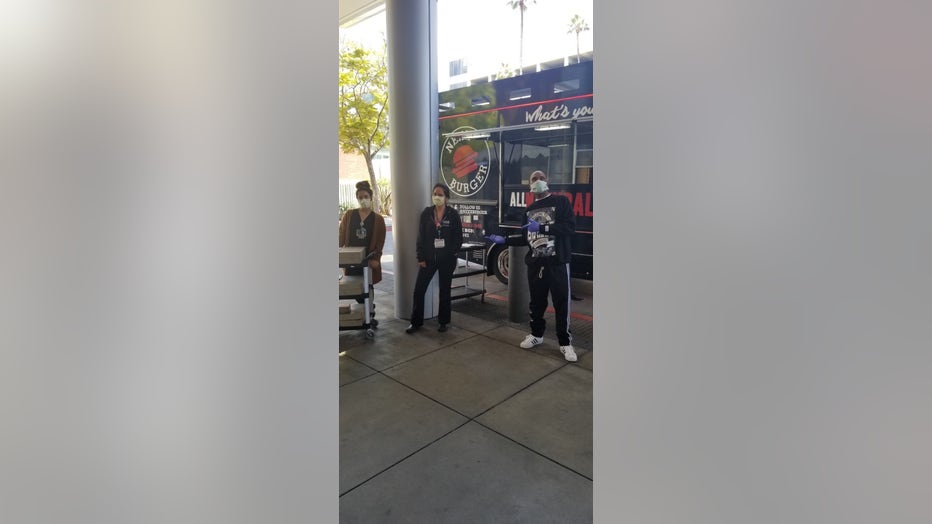 As for the hospitals, they've already made stops at two hospitals and are hitting St. Johns next. While Nexx Burger and Big Boy have funded the donations themselves rapper Snoop Dogg pitched in and sponsored their last donation to Childrens Hospital LA.
Big Boy says they'll load a hundred burgers up on a tray and run 'em in.
Artist Silento joined in on our Zoom to make a donation of $1500 plus to keep the burgers coming!