Beverly Hills home hit by burglar in broad daylight
BEVERLY HILLS, Calif. - Detectives with the Beverly Hills Police Department were investigating a residential burglary in the affluent Los Angeles city on Friday morning.
The burglary was reported at a home located in the 200 block of South Maple Drive, located near the intersection of Wilshire Boulevard and North Rexford Drive.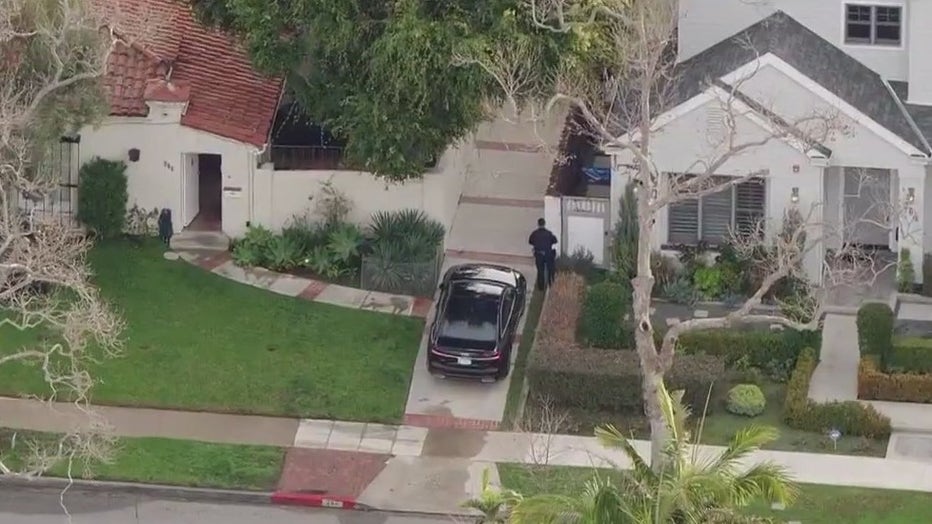 SkyFOX flew over the scene of a residential burglary in Beverly Hills on the morning of Friday, Jan. 13.  (FOX 11)
Traffic was closed on Maple Drive from Gregory Way to Charleville Boulevard for the investigation. 
No injuries were reported in the burglary.