Barron Trump to become first son in the White House since JFK Jr.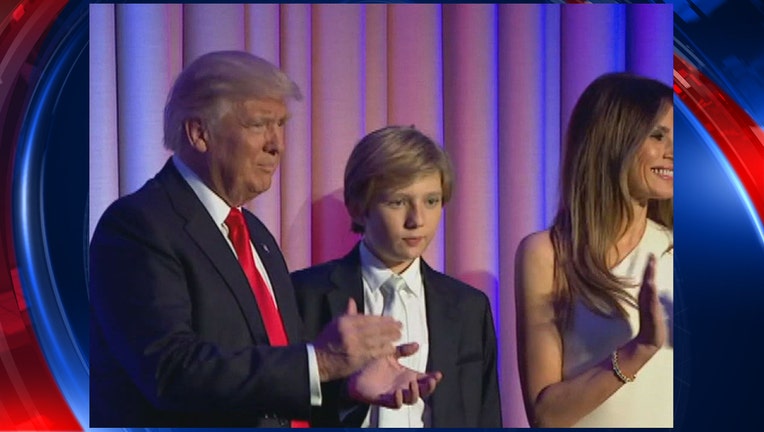 article
WASHINGTON - WASHINGTON (AP) -- When President-elect Donald Trump and his family move into The White House in January, 10-year-old Barron Trump will be the youngest presidential son to reside in the executive mansion since John F. Kennedy, Jr.
The White House has been home to only presidential daughters since JFK, Jr., whose father was assassinated just before his 3rd birthday in 1963.
Kennedy's son broke a long drought of boys living in The White House. He was the first since Quentin and Archie Roosevelt lived there beginning in 1901.
© 2016 The Associated Press. All rights reserved. This material may not be published, broadcast, rewritten or redistributed.