Authorities seize 2,669 pounds of methamphetamine from storage units in San Bernardino County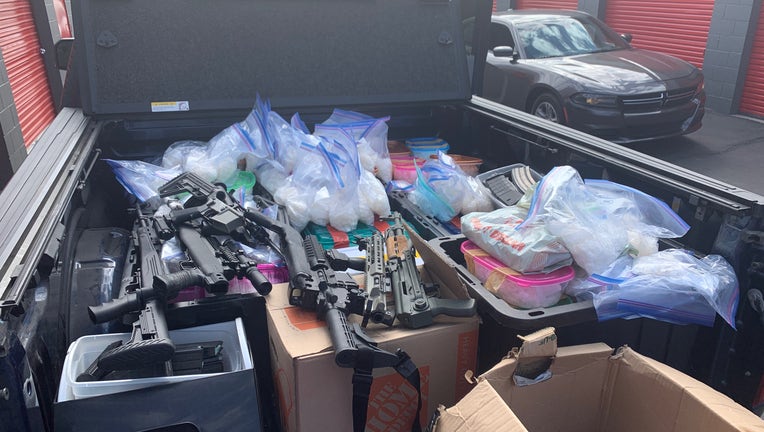 article
SAN BERNARDINO COUNTY, Calif. - A massive drug bust in San Bernardino County had led to the seizure of nearly 3,000 pounds of methamphetamine. 
On February 20, the Drug Enforcement Administration (DEA) Riverside Office, the San Bernardino County Sheriff's Department and the Inland Regional Narcotics Enforcement Team (IRNET) conducted an operation targeting a local drug trafficking organization. 
During their investigation they learned of a stash house in San Bernardino County.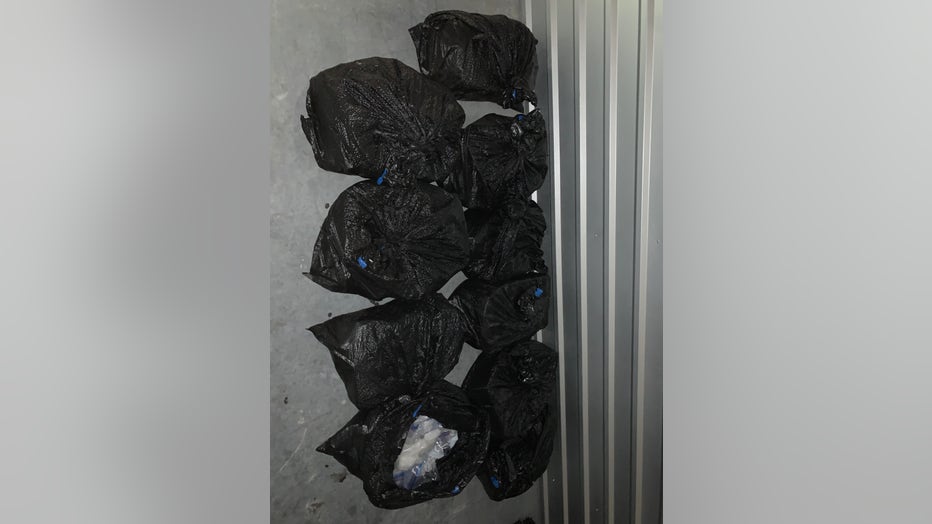 A search of the house was conducted and investigators seized 76 pounds of methamphetamine and one kilogram of black tar heroin. 
While at the home investigators found information leading to multiple storage units. While searching the storage units investigators discovered a total of 1,043 pounds of crystal methamphetamine in one storage unit. 
The second storage unit contained a full methamphetamine conversion lab with 170 gallons of liquid methamphetamine, which officials say was stored in 34 buckets and was partially crystalized.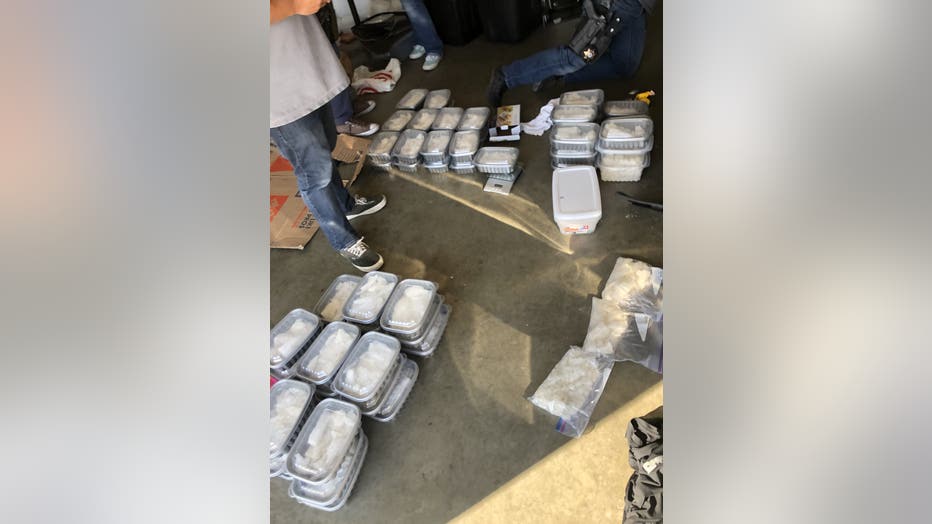 Investigators also located ten pounds of packaged methamphetamine. 
In total, 1,200 pounds of methamphetamine was seized from the second storage unit. 
Officials say the following day the third storage unit was searched; investigators found 350 pounds of crystal methamphetamine, two kilograms of cocaine, six assault rifles, one pistol, and 2,800 rounds of ammunition.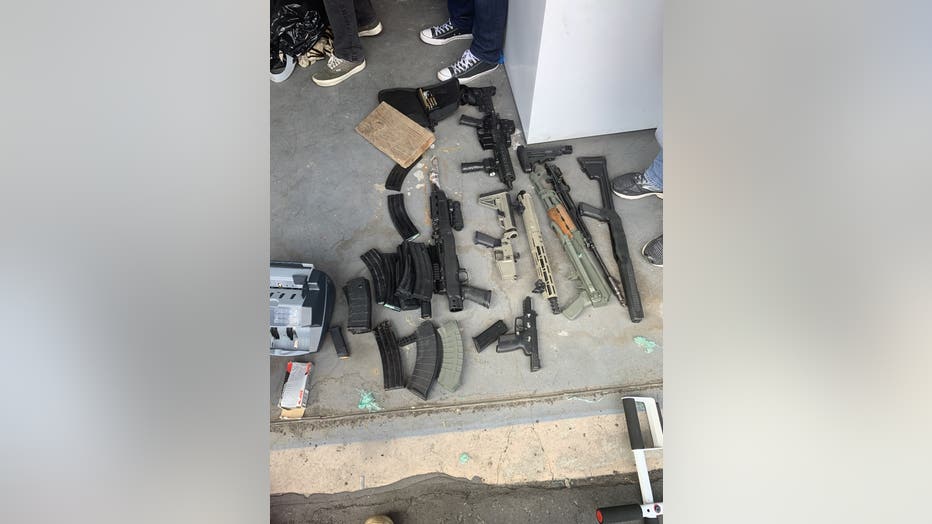 "Being able to seize and remove this large amount of methamphetamine from our community will definitely save lives," DEA Special Agent in Charge William Bodner said. 
"Drug trafficking is not a victimless crime and through our law enforcement partnerships we were able to successfully disrupt the flood of drugs in our area. This seizure signifies we are making an impact in dismantling the drug organizations that corrode the safety of our neighborhoods."
The DEA says this is an ongoing investigation and part of DEA Operation Crystal Shield.