Airline ground crew worker killed after being 'ingested into engine' at Alabama airport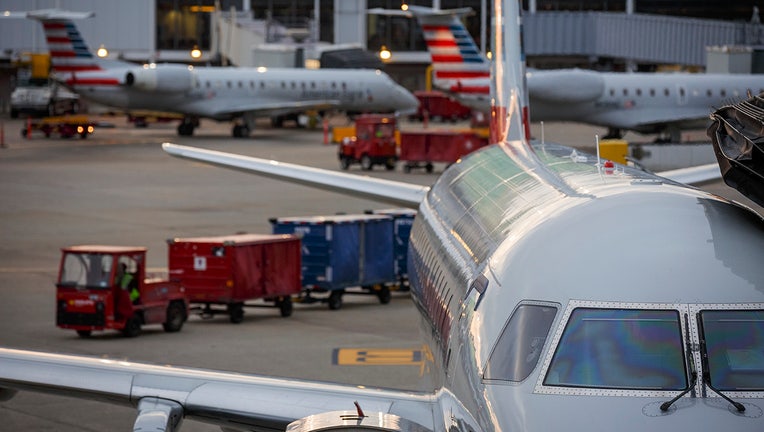 article
MONTGOMERY, Ala. - A member of an airline ground crew working at an Alabama airport died in what officials were calling an "industrial accident" on New Year's Eve.
Montgomery Regional Airport said the "tragic" accident, which involved an employee of American Airlines/Piedmont Airlines, happened around 3 p.m.
Two people briefed on the incident told Reuters that the initial investigation revealed that the worker was killed in an accident involving one of the airplane's engines, which was running at the time.
The National Transportation Safety Board said in a statement that the "aircraft was parked at the gate with the parking brake set when a ground support personnel was ingested into the engine."
RELATED: Some families going into debt to visit Walt Disney World, new study finds
The Federal Aviation Administration told Fox News Digital the employee was killed where American Airlines Flight 3408, an Embraer E175 twin-jet, was parked. Data on FlightAware showed the flight was scheduled to depart from Gate 4 in Montgomery for Dallas-Fort Worth Saturday afternoon.
The airport grounded all flights for several hours following the worker's death.
Airport officials said normal operations resumed at 8:30 p.m., and an FAA investigation into the incident is ongoing.
RELATED: Icy patch trips up wannabe armed robber, Georgia police say
"We are devastated by the accident involving a team member of Piedmont Airlines, an American Airlines regional carrier, at Montgomery Regional Airport (MGM)," American Airlines said in a statement. "Our thoughts and prayers are with the family and our local team members. We are focused on ensuring that all involved have the support they need during this difficult time," the statement said.
The victim's identity has not been released.
The Associated Press contributed to this report.