6 indicted for stealing, selling body parts from Harvard Medical School, Arkansas morgues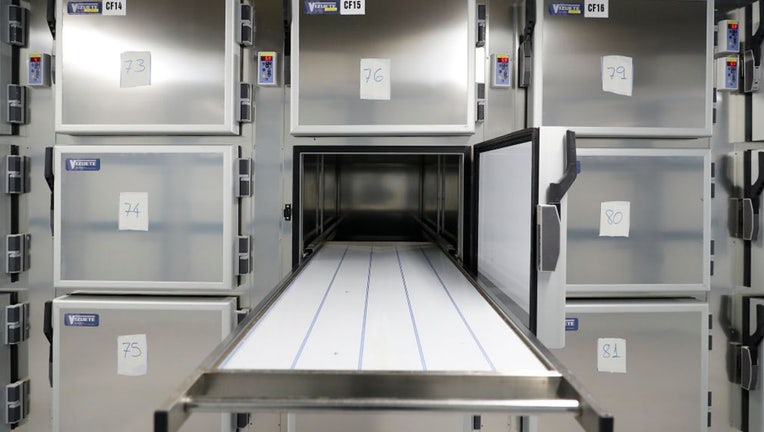 article
Six people have been charged for allegedly stealing and selling body parts from both the Harvard Medical School's mortuary and another mortuary in Arkansas, according to a Department of Justice news release. 
"Today, the United States Attorney has announced charges against several individuals who used the United States mail to ship stolen human remains," said Christopher Nielsen, the inspector in charge of the Philadelphia Division of the Postal Inspection Service. "Robbing families of the remains of their loved ones is an unconscionable act and confounds our collective sense of decency." 
The defendants hailed from New Hampshire, Massachusetts, Pennsylvania, Minnesota, and Arkansas. 
Cedric Lodge, 55, Katrina Maclean, 44, Joshua Taylor, 46, Denise Lodge, 63, and Mathew Lampi, 52, and Jeremy Pauley, 41, were indicted by a federal grand jury on June 14, for charges of conspiracy and interstate transport of stolen goods. 
Between 2018 and 2022, investigators say, Cedric Lodge – who managed the morgue for the Anatomical Gifts Program at Harvard Medical School in Boston – stole organs and other body parts of cadavers donated for medical research and education before their scheduled cremations. 
Lodge also sometimes took stolen body parts from Boston to his home in Goffstown, New Hampshire, where he and his wife, Denise Lodge, sold the remains to Maclean, Taylor, and others, according to the DOJ. 
The Lodges would make arrangements via cellular telephone and social media websites. 
Cedric Lodge even allowed both Maclean and Taylor to enter the morgue at Harvard Medical School and take a look at the cadavers so they could "choose what to purchase." 
After purchasing the body parts, Maclean and Taylor would allegedly resell the parts and one of their clients included Pauley. 
Pauley also allegedly purchased body parts from Candace Chapman Scott. Scott would steal body parts from the mortuary and crematorium where she worked in Little Rock, Arkansas, between late 2021 into mid-2022. 
Scott was indicted in April by a federal grand jury and faces multiple charges which include conspiracy to commit mail fraud, wire fraud and conspiracy to commit interstate transportation of stolen property, among other charges, the Arkansas Democrat Gazette, reported. 
In addition to stealing body parts that were donated to science and educational purposes, Scott also stole "the corpses of two stillborn babies who were supposed to be cremated and returned as cremains to their families," according to the DOJ. 
Pauley often sold stolen body parts to Lampi and the pair exchanged over $100,000 in online payments, feds say. 
"Some crimes defy understanding," said United States Attorney Gerard M. Karam. "The theft and trafficking of human remains strikes at the very essence of what makes us human. It is particularly egregious that so many of the victims here volunteered to allow their remains to be used to educate medical professionals and advance the interests of science and healing. For them and their families to be taken advantage of in the name of profit is appalling. With these charges, we are seeking to secure some measure of justice for all these victims." 
This story was reported from Los Angeles.