105 Freeway shooting: Man shot, killed by CHP officers identified
LOS ANGELES - A deadly shooting investigation halted traffic on the 105 Freeway in Paramount for hours before lanes reopened Wednesday.
The California Highway Patrol said the shooting occurred around 11:20 a.m. on the westbound 105 Freeway near Garfield Ave. CHP officers responded to the area after receiving reports of a pedestrian in the roadway.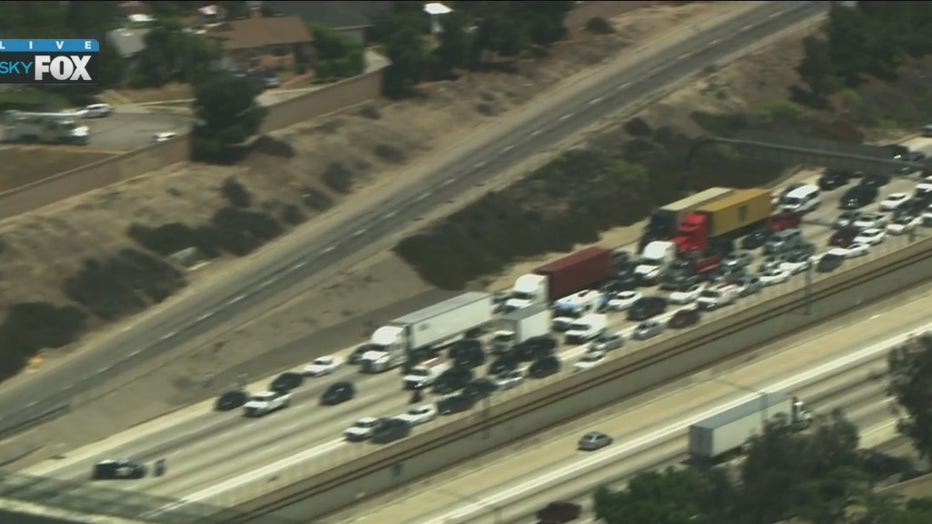 It's believed a pedestrian was struck by a semi-truck. When officers went to check on the welfare of the downed pedestrian.
"During the investigation, for reasons that remain part of the ongoing investigation, an officer-involved shooting occurred," the CHP said. "Once the officers determined the scene was safe, they provided medical aid to the male suspect until relieved by the Los Angeles City Fire Department."
No further details on what led up the shooting were available, according to the CHP.
The pedestrian was taken to the hospital where he later died. The Los Angeles County coroner's office identified the deceased on Friday as John Alaniz, 34. His city of residence was not known.
All westbound lanes were closed along with the Garfield off-ramp. By 9 p.m. all westbound lanes had been reopened.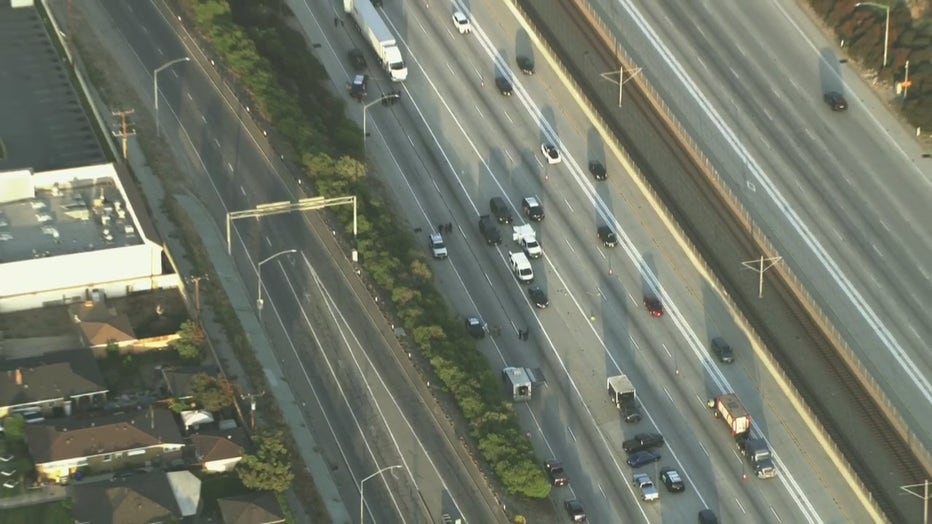 No officers were injured, according to CHP.
Anyone with information on the case was urged to call CHP's East Los Angeles Area office at 323-980-4600.
The fatal shooting will be investigated by the California Department of Justice.