1 person killed in Norwalk shooting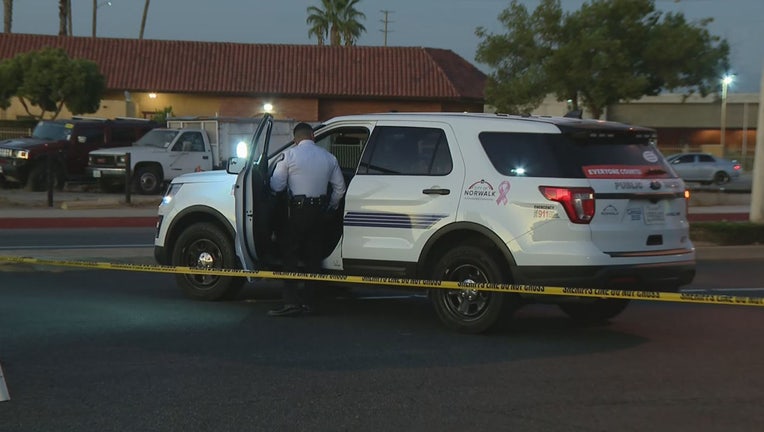 NORWALK, Calif. - Detectives with the Los Angeles County Sheriff's Norwalk station investigated the shooting death of a man late Monday afternoon.
The homicide happened in the 12500 block of Rosecrans Avenue, near Bloomfield Avenue, in Norwalk. Deputies responded to the scene at about 4:52 p.m. following reports of a shooting with a victim.
Deputies found the male victim suffering from several gunshot wounds to the upper body. He was rushed to the hospital where he was pronounced dead.
The gunman remains on the loose. There is no suspect description at this time. Police say the suspect got away in a dark-colored sedan.
There is no known motive for the shooting at this time. The victim will not be identified until his family has been notified but police describe him as a Hispanic male adult.
Police did not immediately release additional details. This is is an ongoing investigation.