1 killed, 3 injured after car gets trapped under semi in Vernon
VERNON, Calif. - One person is dead and at least two others were critically injured in a crash involving a car and a semi-truck in Vernon Tuesday.
Rescue crews were called out to the intersection of Bandini Boulevard and South Bonnie Beach Place in Vernon shortly after 3:30 p.m., according to the Los Angeles County Fire Department. 
When crews got to the scene, they found a dark-colored Mustang trapped underneath the semi-truck. Crews determined one person had died at the scene while three were critically injured. Two children - a boy and girl - were extricated from the car, officials said.
The driver of the trail was not seriously injured.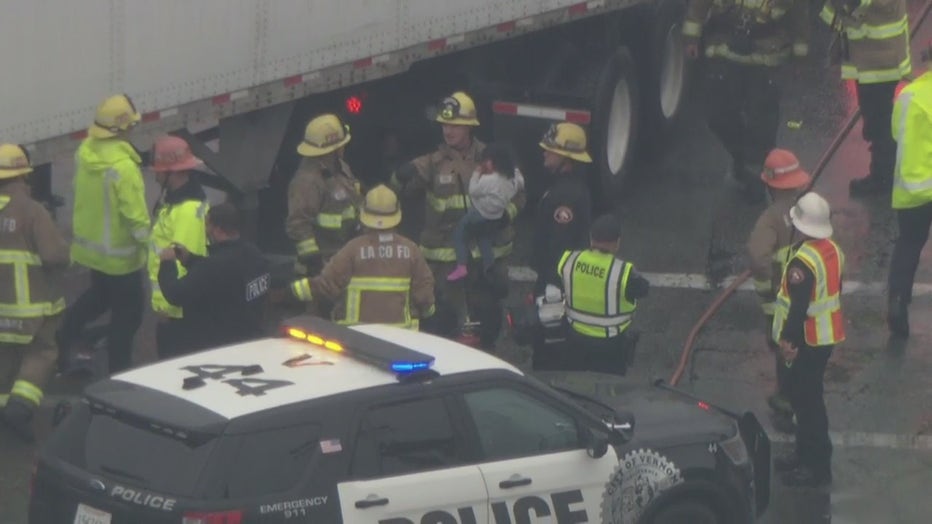 SkyFOX captured the moments where a firefighter rescues a small child from a deadly crash scene. (FOX 11)
Images from SkyFOX seem to show that the truck was attempting to turn when the car got trapped underneath. 
No criminal charges are being pursued at this time, authorities said.