Supreme Court strikes down Biden's student loan forgiveness plan – what's next?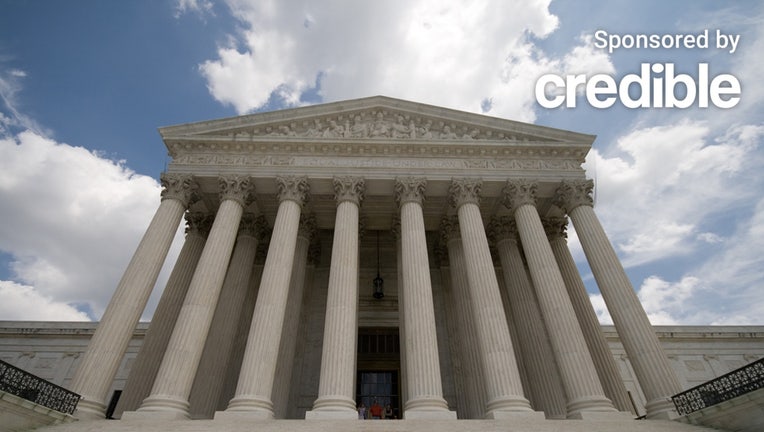 article
The U.S. Supreme Court blocked President Joe Biden's student loan forgiveness plan on Friday. 
At the end of February, the justices heard oral arguments on two cases that sought to stop Biden's forgiveness plan. The plan would cancel up to $10,000 in federal loans per borrower making less than $125,000 a year (couples making less than $250,000) and up to $20,000 per borrower for those who used Pell Grants in college, eliminating about $441 billion in outstanding student debt.
The first case before the high court is Biden v. Nebraska, in which six Republican states have argued the plan is unlawful and would harm their tax revenues. The second is Department of Education v. Brown, in which two individuals, Myra Brown and Alexander Taylor, have claimed the debt forgiveness plan is unlawful because the Administration did not give the public time to weigh in before rolling it out in 2022. 
Both cases challenged the President's ability to forgive student loan debt under emergency authority from the Higher Education Relief Opportunities for Students (HEROES) Act passed in 2003. The HEROES Act of 2003 allows Congress to waive restrictions on student loan relief in the face of a national emergency. 
On Friday, the court held that the Administration must have Congress' backing for the costly student loan forgiveness plan and rejected arguments that the HEROES Act of 2003 granted the authority to enact the plan as Biden claimed.
"It's important to note that from an accounting perspective today's ruling will reduce the 2023 deficit by about $400 billion, just as the announcement increased the 2022 deficit by that amount," Maya MacGuineas, the president of the Committee for a Responsible Federal Budget said in a statement. "This accounting convention may mask the recent rise in structural deficits but does not much change the grim realities of our fiscal trajectory."
If you hold private student loans, you could lower your monthly payments by refinancing to a lower interest rate. Visit Credible to speak with an expert and get your questions answered. 
These two factors could be driving your car insurance costs up
Student loan payments will resume in October 
The debt ceiling deal officially ends federal student loan forbearance. And the Department of Education recently announced that borrowers could expect to resume payments on student loans in October, with interest resuming on these loans in September. 
Resuming payments in the current economic environment of high inflation and elevated interest rates could mean many borrowers, especially those with a high debt burden, will face a payment shock when they have to start repaying their loans in October, according to a report by digital personal finance company Achieve. 
More than half of all borrowers have roughly $20,000 or less in student loans, and only 7%, or about 3 million borrowers, owe $100,000 or more, according to a recent Wells Fargo report. Once payments resume, Wells Fargo estimated that the typical student-loan payment would be between $210 and $314 a month. 
"Of the total U.S. population of 330 million people, 43 million hold student loans," Wells Fargo said. "For those households, the struggle will be real and unfamiliar after more than three years of not having to make payments. 
"We will likely see some slowing in spending growth toward the end of this year as a result of the resumed payments denting certain households' ability to consume, but we do not think the end to the payment pause will be widespread enough to have a significant effect on overall U.S. household spending," Wells Fargo continued.
Overall, more than 40 million borrowers would have qualified for loan forgiveness through a required application. 
In the less than four weeks that the application was available, 26 million people either applied for debt relief or had already provided sufficient information to the U.S. Department of Education to be deemed eligible for relief, according to a White House fact sheet. California and Texas had the largest applicants and approved forms, while the less-populated states of Wyoming and Alaska had the fewest.
If you are interested in paying down your private student loan debt, a refinance could help you lower your interest rate and monthly payment. To see if this is the right option for you, contact Credible to speak to a student loan expert and get all of your questions answered.
More students turning to federal and private student loans to finance college: survey
Biden may have other student debt relief options
The Biden Administration could still explore other avenues for student loan debt relief even as the Supreme Court blocked the current program, according to experts.
The most likely path to bypass the ruling and still get federal loans forgiven would be an appeal to Congress. However, lawmakers have already signaled their unwillingness to support the legislation.
The Senate recently passed Republican-sponsored legislation proposing to revoke Biden's cancelation plan and prevent the U.S. Department of Education from canceling student loans. It would have undone Biden's latest extension of the payment pause and retroactively added several months of student loan interest that was waived by Biden's extension. The legislation first made its way through the U.S. House.  
Biden vetoed the legislation, blasting lawmakers' pursuit to block student loan relief for millions of Americans. 
Borrowers should also review payment plan options, according to Zack Geist, the founder of Student Loan Tutor. The Department of Education adjusted the terms of the Revised Pay As You Earn (REPAYE) plan to 225% from 150%, which would allow borrowers to earn more before they begin repaying their student loan debt. 
"In addition to this, the one-time account adjustment is far more positively impactful for the majority of borrowers versus a one-time $10k to $20k off their balance and will have a greater effect for borrowers that still have Federal Student Loan debt going back almost 30 years," Geist said. 
Borrowers should also evaluate if their loans qualify for forgiveness under the Public Service Loan Forgiveness (PSLF) program, which can eliminate student loan debt for eligible government or nonprofit employees. The Department of Education recently said it approved $42 billion in student loan forgiveness through updates to the PSLF program. 
"The Biden Administration could expand current forgiveness programs, like PSLF or Teacher Loan Forgiveness, to include more qualifying professions or extent the amount forgiven," said attorney Omar Ochoa. "The Administration could also revise the various income-based repayment plans to lower the percentage of income required to make payments or to shorten the repayment period to qualify for forgiveness.
"Or the Administration could attempt to create a whole new program based on targeting relief for specific types of borrowers," Ochoa continued.
Private student loan borrowers can't benefit from federal loan relief. But you could lower your monthly payments by refinancing to a lower interest rate. Visit Credible to speak with an expert and get your questions answered. 
Have a finance-related question, but don't know who to ask? Email The Credible Money Expert at moneyexpert@credible.com and your question might be answered by Credible in our Money Expert column.