Gas prices fire up as summer draws to a close: AAA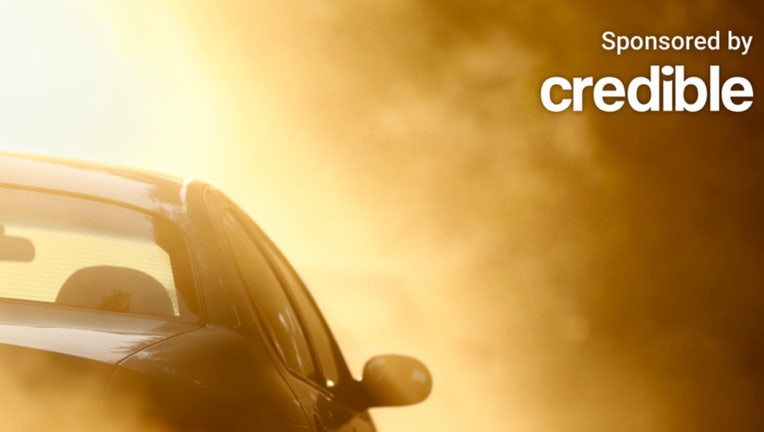 article
The national average price for a gallon of gas rose to $3.87 for the week ending August 17, an increase of five cents from last week, according to the latest report by AAA. 
This spike came despite a drop in demand for gas and a decline in oil prices. Gas demand dropped from 9.30 to 8.85 million barrels a day last week. And the West Texas Intermediate (WTI), an oil market benchmark, decreased by $1.61 to settle at $79.38 at the close of Wednesday's formal trading session. 
But forces outside economic conditions could push oil prices higher.
"The heat is returning, and we are also entering the heart of hurricane season," AAA spokesperson Andrew Gross said in a statement. "While fewer drivers are fueling up at the moment, these looming weather concerns are a roadblock to falling pump prices. Gas prices may keep waffling until mid-September or longer."  
Regardless of gas price movements, the costs of auto insurance can have a major impact on your overall driving costs. One way to reduce these expenses is by shopping for cheaper auto insurance to reduce your monthly premiums. Visit Credible to get your personalized quote in minutes.
Car dealers are worried about the impact of high-interest rates and weak economy: survey
Gas prices movements across the country 
While national average gas prices increased five cents this week and experts forecast future spikes, some states saw more significant changes. These were the 10 states that saw the largest increases, according to AAA's report. 
Arizona (+20 cents)
Indiana (+17 cents)
Michigan (+16 cents)
Utah (+14 cents)
Illinois (+12 cents)
West Virginia (+9 cents)
Wisconsin (+9 cents)
California (+9 cents)
New Mexico (+9 cents)
Kansas (+8 cents)
And here are the gas prices in the most expensive gas markets for the week. 
California ($5.18)
Washington ($5.03)
Hawaii ($4.79)
Oregon ($4.69)
Alaska ($4.49)
Nevada ($4.42)
Utah ($4.23)
Arizona ($4.19)
Illinois ($4.17)
Idaho ($4.10)
If you are looking to save money on your auto costs, you could consider changing your insurance provider to get a lower monthly rate. Visit Credible to shop around and find your personalized premium without affecting your credit score.
More than half of Gen Xers stopped saving for retirement, here's why: survey
The Fed's actions could impact what you pay for auto insurance 
Last month, the Federal Reserve increased interest rates by 25 basis points in an attempt to bring down inflation to its target range. But inflation increased 3.2% in July, opening the door for more interest rate hikes. The Fed's aggressive monetary policy could have an impact on what Americans pay for a range of products from credit cards to car insurance and mortgages. And some economic indicators may suggest additional rate hikes, according to Morning Consult Chief Economist John Leer
"While core CPI is showing signs of slower trend growth, future progress in the fight against inflation will be harder, not easier," Leer said in a statement. "Housing demand remains resilient despite higher borrowing costs, and there are good reasons to believe housing inflation will accelerate once again by the end of the year. 
"The longer inflation remains elevated, the more entrenched it becomes," Leer continued. "The question we should all be asking is how long the Fed is willing to accept core inflation above 4%. My sense is that their tolerance is pretty low, meaning that we shouldn't expect rate cuts this year."
Additionally, Fed Chairman Jerome Powell has expressed the central bank may not pause rate spikes again until it's satisfied it's within reach of meeting its goals.
"We remain committed to bringing inflation back to our 2 percent goal and to keeping longer-term inflation expectations well anchored," Powell said. "Reducing inflation is likely to require a period of below-trend growth and some softening of labor market conditions.  Restoring price stability is essential to set the stage for achieving maximum employment and stable prices over the longer run."
If you want to lower your overall car ownership costs, you could save by shopping for cheaper auto insurance to reduce your monthly premiums. Visit Credible to speak with a car insurance expert and get your questions answered.
Skyrocketing car insurance costs push some drivers to forgo coverage
Have a finance-related question, but don't know who to ask? Email The Credible Money Expert at moneyexpert@credible.com and your question might be answered by Credible in our Money Expert column.