Biden announces new student loan forgiveness plan for borrowers making less than 125K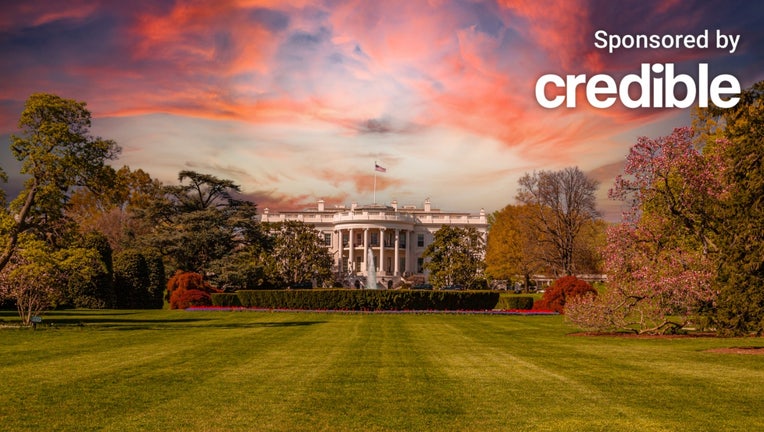 article
Following the Supreme Court's decision to strike down President Joe Biden's student loan forgiveness plan, the White House is launching a new effort for student debt relief. 
Biden wants to launch a new student loan forgiveness plan under the Higher Education Act (HEA) of 1965, which allows the Education Department to "compromise, waive or release loans."
The president's initial plan aimed to cancel up to $10,000 in federal student loans per borrower making less than $125,000 a year and for couples making less than $250,000. These benefits would have increased to $20,000 per borrower for those who used Pell Grants. The initiative could have eliminated about $441 billion in outstanding student debt.
But Biden's original student loan forgiveness plan was challenged by the states of Nebraska, Missouri, Arkansas, Iowa, Kansas and South Carolina. They argued the president was wrongfully justifying an unlawful rule under the Higher Education Relief Opportunities for Students (HEROES) Act of 2003. That law allows the Department of Education to modify rules that would forgive student loan debt in cases of national emergency such as the COVID-19 pandemic. However, SCOTUS ultimately ruled Biden overstepped his powers when he announced his plan. 
However, the Biden administration is working on a rulemaking process that intends to provide debt relief for millions through the Higher Education Act. 
If you have private student loans, you won't benefit from any federal loan forgiveness. However, you could consider refinancing your loans for a lower interest rate to reduce your monthly payments. Visit Credible to get your personalized rate in minutes. 
Biden asks student loan companies to prepare for end to payment pause
SAVE plan can cut student loan debt to zero 
Following the SCOTUS decision to strike down Biden's student loan forgiveness plan, the White House announced it is working on a new path toward student debt relief. And that involves a new income-driven replacement plan. 
The Saving on a Valuable Education (SAVE) plan could reduce borrowers' monthly payments to zero dollars, cut monthly payments in half or save those that do make payments at least $1,000 a year, the White House said in a statement.
"The Department of Education finalized our new income-driven repayment (IDR) plan, which would be the most affordable repayment plan in our country's history," Secretary of Education Miguel Cardona said in a live press webinar.
In addition, the White House also announced its "on-ramp" repayment program, which it plans to run from Oct. 1 to Sep. 30, 2024. 
The program would prevent financially vulnerable borrowers who miss monthly payments from delinquency, being reported to credit bureaus, placed in default or referred to debt collection agencies, the White House said. 
While the president said the SAVE plan would be launched this summer before repayments on federal student loans begin, the administration's plans are part of a long-term rulemaking process. 
"This path is going to take time, but we're committed to doing everything we can to provide as much relief to as many borrowers as possible, and as quickly as possible," Cardona said in the webinar.
If you have private student loans, you likely won't qualify for federal repayment programs. But you can consider refinancing your loans for a better rate to reduce your monthly payments. Visit Credible to compare options from different lenders, without affecting your credit score. 
Supreme Court strikes down Biden's student loan forgiveness plan – what's next?
SCOTUS shuts down student loan forgiveness
In a 6 to 3 vote, Supreme Court justices ruled that the Biden administration overstepped its authority in trying to implement its student loan forgiveness plan. Six states and two individuals sued, calling the plan unlawful. Critics also claimed the Education Department was unjustly using the HEROES Act to meet a campaign promise. 
The HEROES Act allows the Secretary of Education to "waive or modify'' laws and regulations surrounding student loans, Chief Justice John Roberts wrote in the Supreme Court's opinion. However, Roberts said the act won't allow the government to "transform them." Ultimately, he ruled that Biden's plan "created a novel and fundamentally different loan forgiveness program."
Still, the Biden administration says it will continue to pursue student loan forgiveness. 
"I want to reassure you that the Biden-Harris team is not done fighting for student loan borrowers or for working families," Cardona said. 
If you have private student loans, you could consider refinancing your loans to a lower rate to reduce your monthly payments. Visit Credible to speak with a student loan expert and get your questions answered.
Biden calls SCOTUS decision "unthinkable," outlines new path to student loan forgiveness
Have a finance-related question, but don't know who to ask? Email The Credible Money Expert at moneyexpert@credible.com and your question might be answered by Credible in our Money Expert column.