Olympic and Bundy: L.A. doctors come together to form musical group 'Docs of Doheny'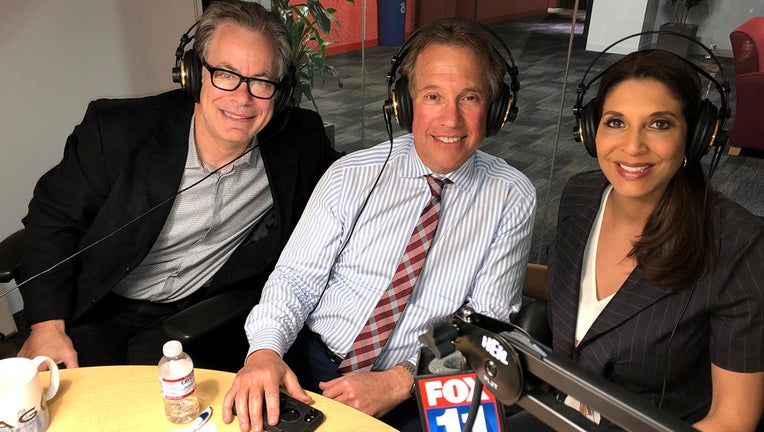 LOS ANGELES (FOX 11) - It's been said that laughter is the best medicine… But maybe it's music?! Their passion for medicine may have a led them astray from their childhood love of music, but now these Los Angeles doctors have come together to form a band.
Listen to this episode wherever you get your podcasts
They are a big hit at benefits, complete with surgical attire on stage. For more information, visit docsofdoheny.com.
Guests:
• Dr. Carey Strom (guitar) gastroenterologist at Cedars Sinai, Associate Professor at UCLA
• Dr. Michael Duffy (horns) internist in Beverly Hills
Podcast Producer: Oscar Flores
Theme Music: DJ Reaper
STAY CONNECTED
Christine on Facebook: https://www.facebook.com/ChristineDevineTVNewsAnchor
Christine on Twitter: https://twitter.com/DevineNews
Olympic & Bundy Facebook: https://www.facebook.com/olympicandbundy
Olympic & Bundy Twitter: https://twitter.com/OlympicAndBundy
Olympic & Bundy Instagram: https://www.instagram.com/olympicandbundy