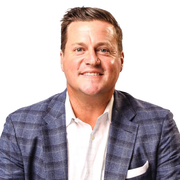 Mark Rogondino is one of today's strongest and most recognizable sports broadcast voices in Southern California. Beginning in May 2021, Mark became one of the new FOX 11 Los Angeles/KTTV's sports anchors.
A fixture in domestic and international soccer for nearly two decade, in 2018 Rogondino began his tenure with LAFC as the pre, half and post-game host, now on Bally Sports SoCal and KCOP. In addition, you can also hear him on ESPN 710 Radio during all national matches. Marks began making his mark in soccer in 2002 when he joined the  Fox family, host and sitting in the PxP seat for various soccer professional leagues and competitions, including MLS, UEFA Champions League, Bundelisga, Liga MX, US Men's and Women's National Soccer team coverage, women's pro soccer and more. He was also a member of the  LA Galaxy broadcast team beginning in 2005, and served as the PxP announcer during the team's championship seasons of 2011 and 2012.
From 2016 – 2020, Rogondino was courtside with Next VR, the NBA's virtual reality broadcast partner, as both the host and play-by-play for the NBA's weekly premier match up. He has also covered the NFL for Next VR alongside former running back Reggie Bush.
When the 2019 NFL season rolled out, Mark made his debut with FanDuel in September, co-hosting the show "More Ways to Win", giving his insights and predictions on pro sports. Today, he has teamed up with his FanDuel co-host Dani Klupenger for their own podcast, "Making Dough with Dani & Rogo," explaining the ins and outs of wagering and giving their weekly picks.
A triple threat for then-Fox Sports West/Primeticket (2012-2017), Mark spent a little more than five seasons as a member of the Los Angeles Clippers' broadcast team, serving primarily as the host for Clippers Live pre and post-game shows. In addition, he was often seen on the hardwood as sideline reporter and hosted Clippers Weekly. Switching gears, Rogondino was the host for the Anaheim Ducks on their pre and post-game shows, also airing on Fox Sports West and Prime Ticket. And on Friday nights he hit the gridiron as the PxP talent for the CIF Southern Section High School Football game of the week and was the host for "Prep Zone" for the network.
Rogondino has also been play-by-play announcer for Big West and Pac 12's men and women's college basketball and soccer coverage. Over the course of his broadcast career, Rogondino has also worked with ESPN, CBS Sports, The Mountain West Network, and various Comcast Sports' outlets. 
  
On the field, Rogondino was a collegiate goalkeeper at San Diego State University. Never too far from the golf course or soccer pitch, Mark and his wife Tiffany live in South Orange County with their daughter Averi and son Colton.