Woman beaten in front of Wildomar home while daughter screamed for help
WILDOMAR, Calif. - A family is in need of help after a disturbing act of alleged domestic violence caught on a security camera outside a Wildomar home.
Maria Denis was beaten in her driveway allegedly by her ex-boyfriend as her 15-year-old daughter, Emily De Los Angeles, screamed for him to stop. De Los Angeles said her mother is hospitalized with a broken back and hips, and faces three months of recovery.
On a GoFundMe page the family said Denis' ex-boyfriend "showed up to her house at 1 a.m., and she asked him to leave. She told him she wanted nothing to do with him. He didn't like that so decided to attempt to kill her."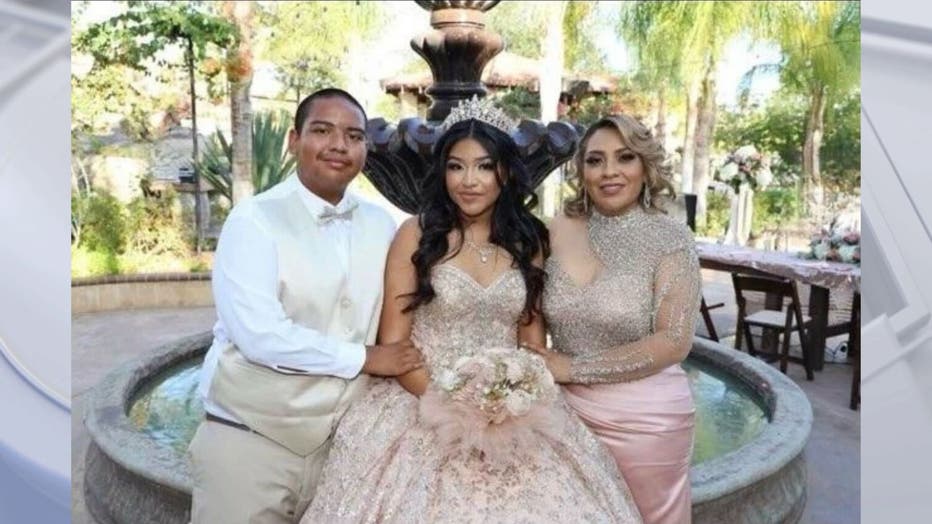 The ex-boyfriend has been arrested, but the family is in need of financial help. They say Denis worked two jobs as a certified nursing assistant to care for her two children.
NOTE: Per FOX 11 policy, we do not release identities of alleged domestic violence survivors. However, the family is allowing their identities to go public in hopes of getting the public to provide help.
"With your help, we can emerge from this darkness and begin the journey towards healing," the GoFundMe page read. "Anything helps and is truly appreciated." 
More info on their GoFundMe page can be found here.
Are you or someone you know a recent survivor of domestic violence? Help is available. Los Angeles County has a hotline, which can be reached at 1-800-978-3600. A national hotline can be reached at 1-800-799-7233.