Wine prices may go down thanks to surplus of grapes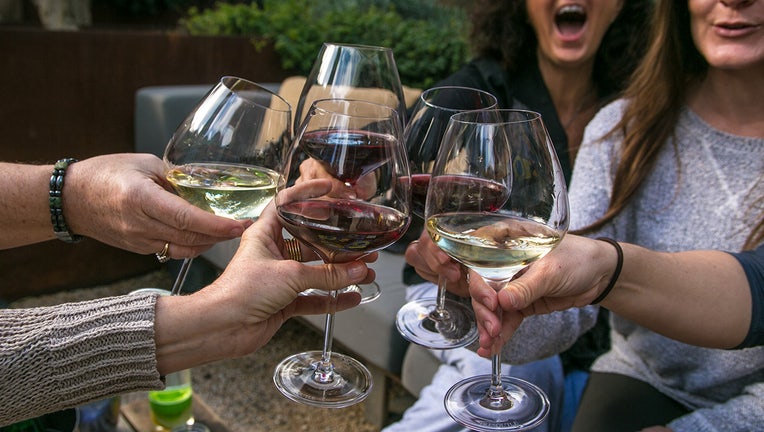 article
LOS ANGELES - Lower prices for higher-quality wines may be on the horizon thanks to a surplus of wine grapes that have been building up since 2018.
Allied Grape Growers released their winter report 2020 newsletter bringing attention to the existence of a "demand problem" that has "manifested itself as oversupply." 
According to the newsletter, data published in the Gomberg Fredrikson Report shows a decline in California wine exports since 2014 resulting in the loss of about 7.5 million cases (18 million gallons) of wine, which has contributed to the current excess of California wine inventory.
The surplus of inventory could force distributors to lower prices and offer discounts, and force grape farmers to remove thousands of acres to balance out the market.
"We need to decrease our bearing acreage base down to 550,000 acres or less, to consistently produce the 'correct' amount of supply needed, given today's demand," wrote Allied Grape Growers.
In 2019, it's estimated that at least 100,000 tons of grapes statewide were left hanging on the vines with no buyers, according to the report.
Allied Grapes Growers also notes a strong shift in demand for traditional export wines like White Zinfandel and Ruby Cabernet has contributed to consistent volume losses.
"Much like the U.S. consumer, the foreign consumer also has shifting tastes and preferences, along with hundreds of 'options' to choose from with regard to not only wine, but beverage alcohol in general," wrote the organization. "Having an affordable product is certainly a benefit."
You can read the entire newsletter here: http://alliedgrapegrowers.org/newsletter.php