Wednesday's Child: Kind, affectionate Felipe in need of a loving home
LOS ANGELES - Meet Felipe (2006), a very kind and affectionate child with some special needs. He is friendly and polite, and enjoys engaging in conversations on just about anything. Felipe is very easy-going and gets along with everyone in just about every setting. While sports aren't Felipe's forte, he was such a "sport" when presented with the opportunity to go ice skating for the first time at the Bai's Holiday Ice Rink at Pershing Square.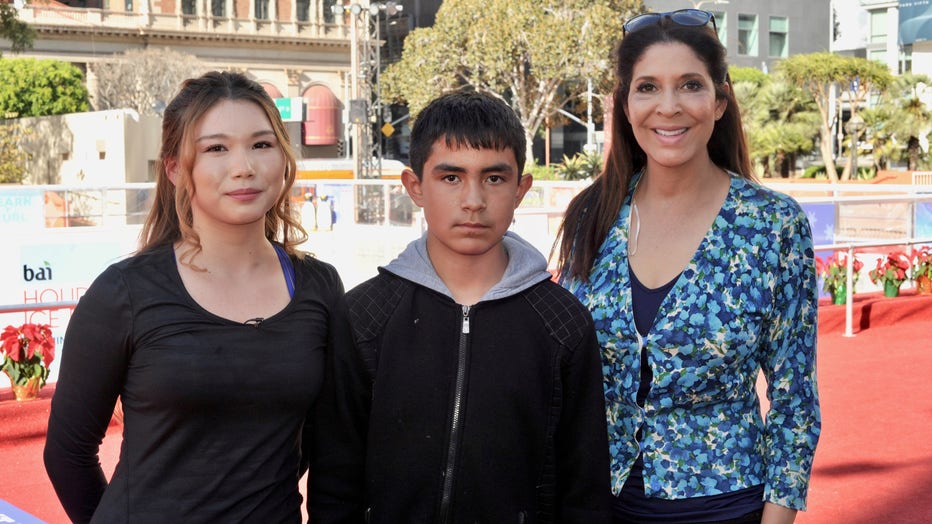 Felipe was determined to skate at least once on the rink. He really appreciated having a coach who showed him the stances and was receptive to encouragement. Felipe's personality is such that he likes to finish what he starts.  With a lap around the rink as his goal, he certainly accomplished that.
We came to discover Felipe likes to keep his room tidy, and loves action figures and his LEGOs. Like most kids his age, he enjoys watching his favorite show 'Rabbids Invasion' and other cartoons on TV. He loves to read picture books, has a good appetite, and enjoys eating just about anything.
Felipe is still exploring his many dimensions. Currently he's learning the trombone at school. Felipe dreams of becoming a firefighter when he grows up. Tune in to Wednesday's Child and then call to learn more about adoption at 1-866-921-ADOPT (2367).