Water Fire: Crews contain wildfire that burned multiple structures in Nuevo and prompted evacuations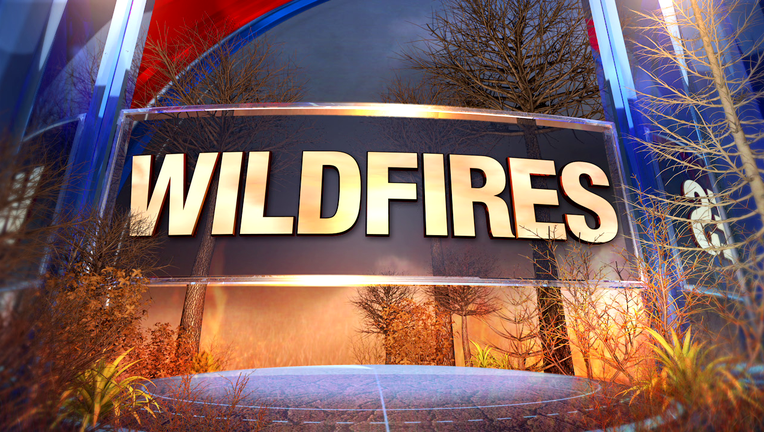 NUEVO, Calif. - A 5-acre wildfire erupted in Nuevo Wednesday morning prompting some evacuations, fire officials said.
Cal Fire reported that the "Water Fire" broke out at 7:19 a.m. in the 26000 block of Water Avenue. At 12:15 p.m. Wednesday the fire was 100 percent contained.
Evacuation orders were issued for residents on Water Avenue east of El Nido Avenue, Emerett Lane east of El Nido and Orange Avenue east of El Nido. Those have since been lifted.
A care and reception center was opened at Perris High School, located at 175 E Nuevo Rd, Perris.
Officials said that three outbuildings and two vehicles were destroyed by the fire and numerous other structures were threatened. The extent of the damage was not immediately known.
Firefighters in the area were battling winds of upwards of 60 mph.
No injuries were reported.
The cause of the fire remained under investigation.