Traffic stop leads to more than $15,000 worth of narcotics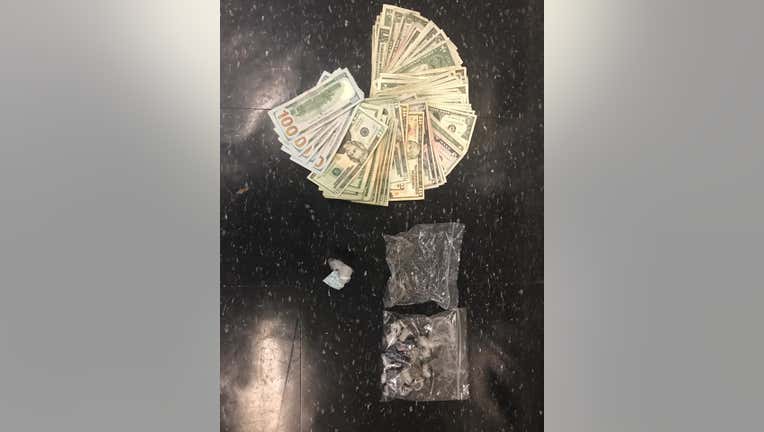 article
POMONA, Calif. - Pomona police discovered at least $15,000 worth of narcotics during a traffic stop Wednesday.
Officers with the Pomona Police Department Special Investigations Unit pulled 22-year-old Pomona resident Miguel Pillado Ruiz over for a vehicle code violation and discovered he did not have a driver's license.
Officers conducted a vehicle search and seized 125 grams of heroin, approximately 125 Fentanyl pills, and more than $1,200, according to the Pomona Police Department.
The street value of the seized narcotics was estimated to be more than $15,000.
Ruiz was arrested and booked at the Pomona City Jail for having an expired registration, not having a driver's license, being in possession of a controlled substance for sale, and transportation of a controlled substance for sale.
Police did not release additional details related to this case.