Tennessee becomes first state to ban drag shows on public property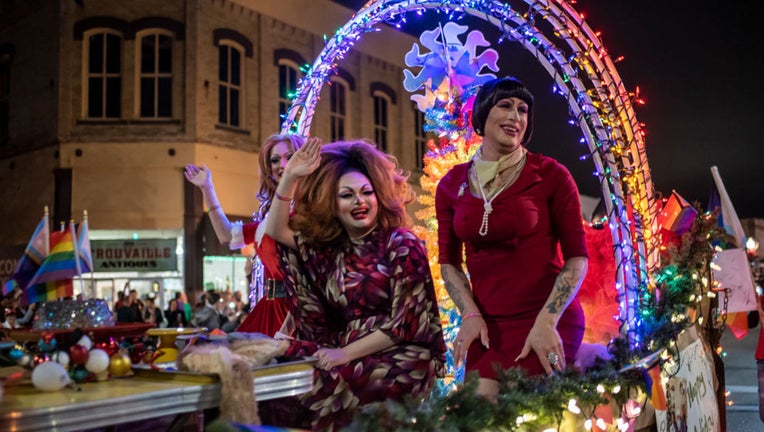 article
NASHVILLE - Tennessee Gov. Bill Lee signed a bill into law Thursday restricting public drag shows in Tennessee – making it the first state to do so. 
The legislation criminalizes an "adult cabaret performance" that takes place on public property or in a location where the performance could be viewed by a person who is not an adult.
In the provision, which builds on existing restrictions on adult-oriented businesses in Tennessee, an "adult cabaret performance" is defined as a performance that "features topless dancers, go-go dancers, exotic dancers, strippers, male or female impersonators who provide entertainment that appeals to a prurient interest, or similar entertainers." 
According to the bill, first-time violators may be charged with a Class A misdemeanor that is punishable by a $2,500 fine and up to one year in prison. A second or subsequent offense will be classified as a Class E felony. 
This act takes effect July 1, 2023. 
Lee also signed a measure Thursday banning gender-affirming medical care for trans youth.
This bill comes as a photo of Lee in a high school yearbook photo circulates across social media platforms, apparently showing the governor in drag. 
Lee says there's a big difference between wearing a dress at a high school football game and drag queens wearing a dress on stage, according to NPR.
Several other states, including Idaho, Kentucky, North Dakota, Montana, Oklahoma and Utah, are considering similar bans. The governor of Arkansas recently signed a bill that puts new restrictions on "adult-oriented" performances. While initially targeting drag shows, that bill was scaled back after complaints of discrimination.
While the Tennessee bill has raised similar concerns, sponsors said that was not the intent. 
Tennessee state Sen. Jack Johnson, a Republican, said the bill addresses "sexually suggestive drag shows" that are inappropriate for children.
Drag show supporters say the performances are a form of expression protected by the First Amendment of the U.S. Consititution and the proposed measures are discriminatory against the LGBTQ community. 
The American Civil Liberties Union and the LGBTQIA+ civil rights organization Lambda Legal plan to challenge the law in court as unconstitutional, The Hill reported.
This story was reported from Los Angeles. FOX News and The Associated Press contributed.