Suspect barricaded in South L.A. home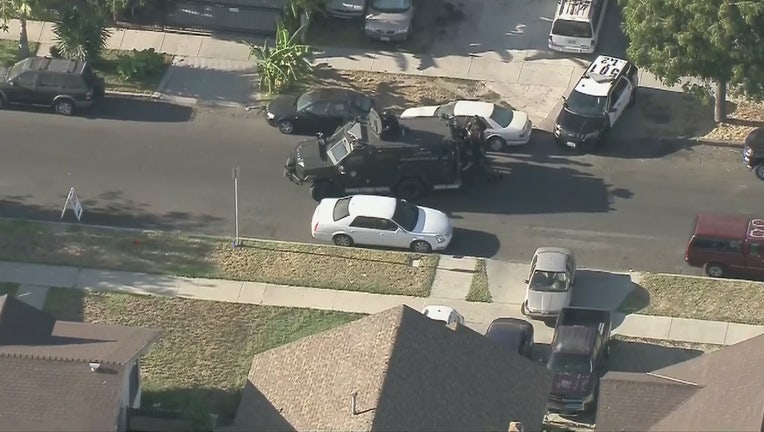 LOS ANGELES - SWAT responded to a home in the 1000 block of 48th Street in South Los Angeles after a report of a man throwing objects at neighbors and being possibly armed with a gun.
That individual reportedly ran inside the home when police tried confronting that person and is now refusing to come out. No shots have been fired, according to LAPD.
Authorities are asking the public to avoid the area.
No further details were immediately known. The investigation is ongoing.